Your home's main water service line provides the water for your entire home. Everything that uses water, from your shower to your dishwasher is supplied with water by this main water line. This makes it imperative that proper maintenance and repairs are performed on this line when necessary. Your failure to do so can result in you being suddenly left without water in your home. Here are a few of the signs that can indicate that you may be in need of water main line repair.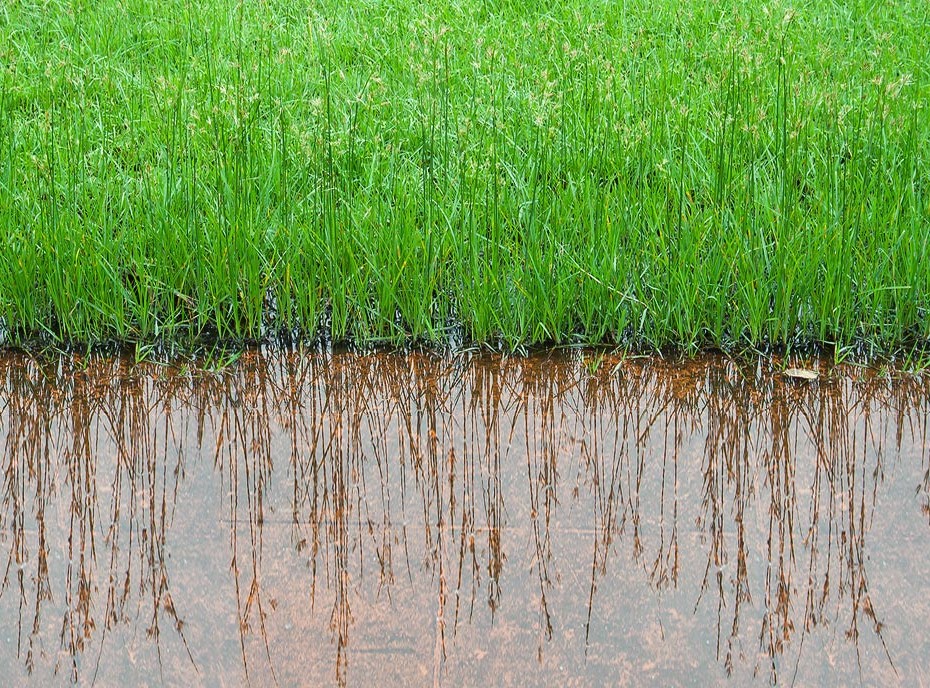 3 Primary Signs You Have a Leak On Your Main Water Line
There are various signs that can indicate your water main line is leaking. In all cases it is best to call a professional water main contractor immediately, or call 311. What follows are 3 of the primary signs of a leak on your main service line:
1. Yard Water Puddles May Indicate Water Main Line Repair
One of the easiest signs for homeowners to recognize is if you notice water pooling in your yard. Even muddy patches in your grass can indicate some sort of plumbing issue. If the leak turns out to be from your sewer, you have a health issue as well. If the water is constantly running, that can indicate that your main water line likely needs repairs. Your home's main water line runs from the street, under your yard, and into your home.
If there is a leak in this line, the water will likely find its way up into your yard. Leaking water always takes the course of least resistance. If you notice large water puddles flooding your yard, call Balkan Sewer And Water Main Service. The Balkan Team provides free on-site water line inspections.  If a leak is verified, a main water lines repair is typically started and completed within 24 hours..
2. Low Water Pressure can mean Water Main Line Repair Work
Another prominent sign of a major leak is a dramatic drop in water pressure throughout your property. That can indicate that there may be something wrong with your main water line. A leak on a branch line would not cause a drop in water pressure throughout your property. This drop in water pressure can be significant enough to make showering and using your home's sinks, nearly impossible. This drop in water pressure is likely a sign that there is a crack, leak, or blockage in your home's main water line. In a severe leak of this nature Balkan typically is on site within 4 hours. Repairs or replacements are typically completed by Balkan within 24 hours.
3. A Street Leak or a Sink Hole
One of the mistakes that a leak in the street means it is not their responsibility. Quite the contrary. Not only are NYC property owners responsible if their line is leaking in the street, they are also responsible if it causes a sink hole. The best advice is that when you see any leak, call 311. Not only will the NYC DEP who has the leak, early action will avoid any property damage.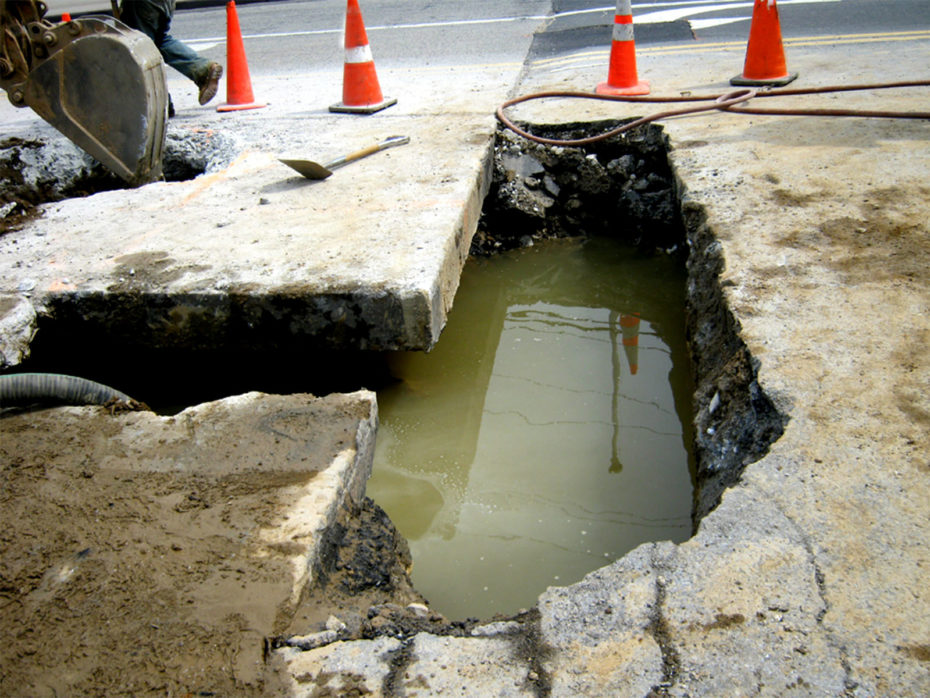 Is an Increased Water Bill Mean Water Main Line Repairs?
Unless your water usage changes, or your water rate goes up, you should not see any sudden and dramatic increase in your monthly water bill. A significant increase of this type is likely a good indicator that there may be a leak somewhere in your home which is causing the (apparent) increased water usage. However, and more importantly, the leak is rarely if ever on your main water line. Simply put, it would be unlikely that you need a main water line repair.
The one and only way your water bill would go up from a water main line leak is if your water meter is located outside the house. In NYC, only a tiny percent of properties have their water meter outside the physical structure of their home. A plumbing professional like Balkan Sewer And Water Main can help you to determine where exactly in your home the leak is. If in fact it is your main line, they can correct the issue.
Knowing the signs that can indicate an issue with your home's main water line can help to ensure that you have any issues/leaks repaired before they become a greater problem for your household. Contact Balkan Sewer And Water Main to find out about more of the signs that can indicate a problem with your main water line, or for other expect advise.