The term "water main maintenance" may sound technical or intimidating to most property owners. But in fact, performing water main maintenance can be fairly easy. In addition, routinely checking on your water main involves easy to perform tasks that can help prevent an emergency down the road. Some instructions on the purpose and importance of proper water main maintenance are described below.
Exercising water line valves
Exercising the water valves inside your home or commercial property every year or so can prevent a valve failure. If water valves are left in place over long periods of time they can freeze in place. At that point, sudden force or movement can cause the valve to break in either the closed or open position.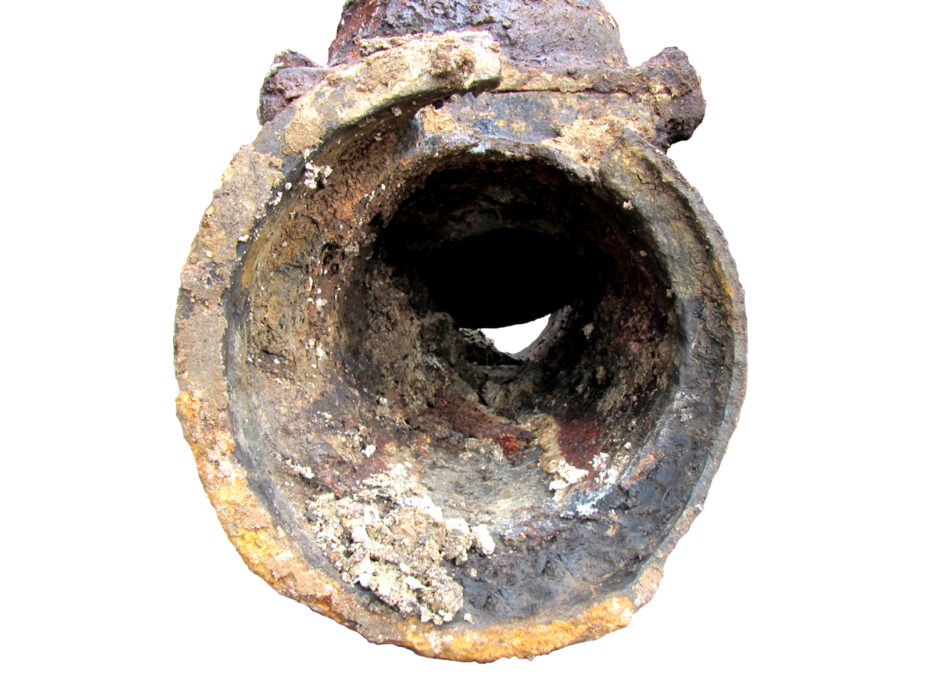 Exercising a water valve in three easy steps:
First, simply partially open a plumbing fixture after the point of the valve. This allows any debris or sediment to flow out.
Gently close the valve, then open the valve repeatedly. This allows for any sediment or debris to be loosened and flow out of the valve body.
Remember to close the plumbing fixture you opened, and tag the valve with the date you just exercised it.
Replacing faulty water valves before they fail
If a water valve is not fully operational, or is rotten, the time to replace it is now. This is typically a job for a licensed plumber, or licensed water main contractor (depending on the valve type and size). In some cases when a valve closes almost completely, but not quite, you can "jump" the valve. Jumping a valve means leaving the existing valve in place, and adding a valve directly after it. If this is done, the valve left in place should be tagged as "out of service". You should also remove its handle, so no one tries to operate it in the future.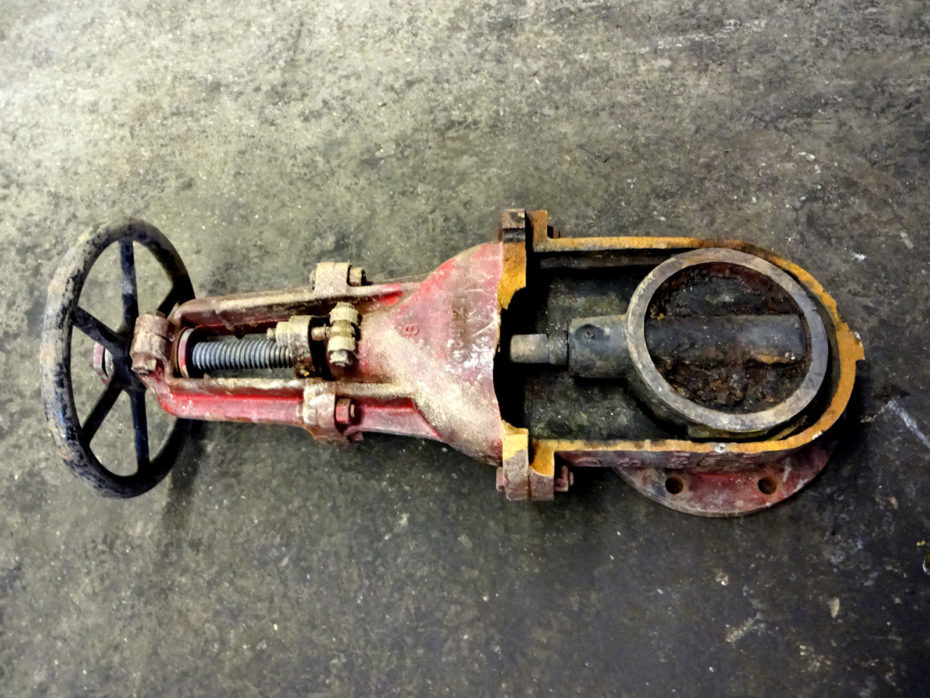 Having fully operational water valves throughout your property is of vital importance. When a leak occurs, or even routine water main maintenance is needed, a faulty valve will exasperate the situation. If the valve in question is a main control valve, a skilled water main contractor will know the easiest and best way to handle the situation. Property owners should stand clear of working on live main control valves.
Replacing worn bolts and nuts on water lines
Another step in proper water main maintenance is visually inspecting your system every year or so. You do not have to be a skilled plumber to see if nuts and bolts are rotten on vital plumbing components. Nuts and bolts may be found on various parts of your water supply system. They may be located on couplings, clamps, meters, valves, and other components as well. Nuts and bolts that cost but a few dollars may be holding together a vital part of your water main system. Once one of these bolts fail, your entire building can get flooded out.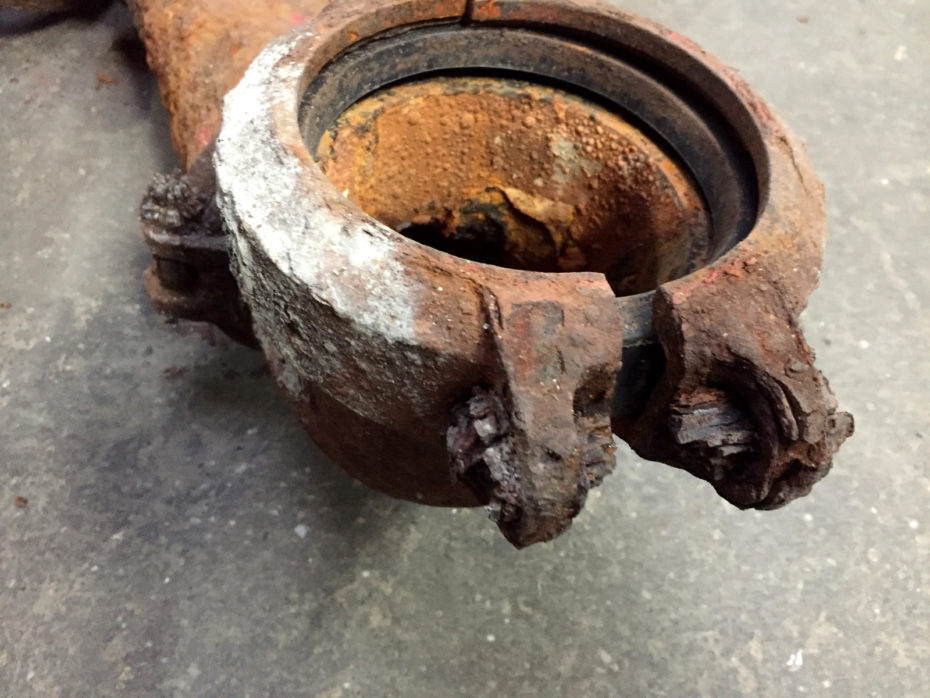 While you may be perfectly capable of doing the inspection, a licensed plumber should do the repair. Working on a live water line is not a DIY job. What may seem simple, can turn into a catastrophe. Even a simple looking fitting has size differences, plus different grades and manufacturers. Only a skilled pro will  have the knowledge to perform a water line repair such as this.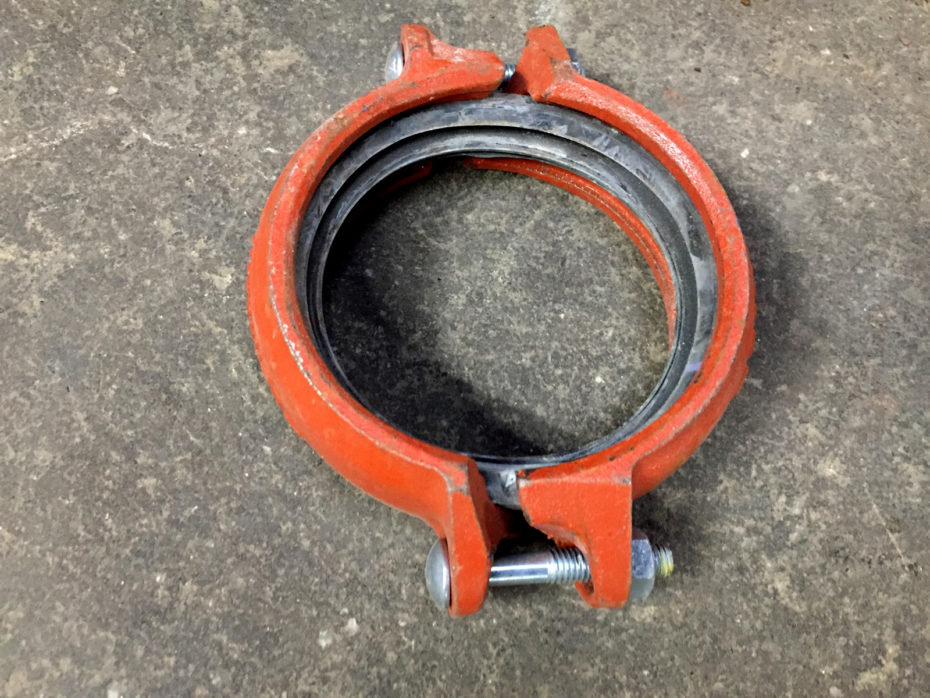 Replace leaking and worn gaskets
Worn and leaking water line gaskets can eventually result in a complete failure, and a potential emergency situation. From the tiniest speedy fitting, to 8″ main control valves, or meter coupling gaskets, gaskets must be water tight. Even a speedy fitting failing under a sink or toilet can result in property damage. Gaskets themselves are quite inexpensive, and these types of water line repairs are the easiest to perform for a skilled plumber. Leaks of these types should be addressed immediately.
Water main maintenance: Winterize your plumbing
Another type of vital visual inspection of your plumbing system is to ensure your plumbing is properly winterized. This requires some thought and attention to detail. Any line containing water that is exposed to Winter wind and freezing temperature is prone to freeze. That even includes heating lines.
Some of the lines you need to insulate, cover, or turn off when the Winter approaches include:
Outside hose connections.
Water and sewer lines in shallow or uncovered access pits.
Water and heating lines in walls that are not insulated.
Exposed water and heating lines that are open the Winter drafts, such as inside a garage.
The expert in NYC on water main maintenance
For over 65 years Balkan Sewer And Water Main Service has been recognized as the industry leader in water main service line maintenance and repair. If you need expert advice, or a free onsite visit, contact Team Balkan today. Highly trained Balkan personnel are available seven days a week, and site visits are free, with no obligation to hire.