When an electrical short melted a water service line, two families were left without water service and without electricity in their house as well. Water main repair service was needed immediately before either water or electric service could be restored.
On rare occasions the electrical ground on a building will fail and live electric current will pass through a secondary ground that is connected to the house water service line. In this particular case the live electric current melted the water service line feeding the house from the street. Both the electric service and water service was interrupted on a hot Summer day. Immediate water main repair work was needed. The homeowner went directly to the office of Balkan Sewer and Water Main Service, where he was assured of immediate water main repair service.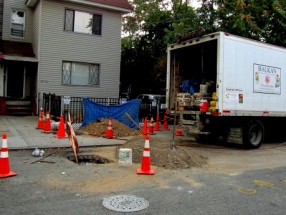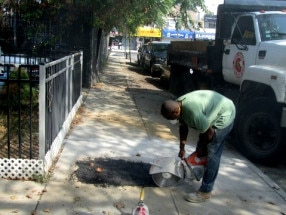 As a matter of fact in the time it took for the owner to get back to his house the Balkan representative was already waiting for him. The water main repair work was started and completed within 24 hours. Working safely and quickly is a Balkan trademark. Completing the roadway and sidewalk cement restoration the very next day is usual company procedure.
When a homeowner has a stressful situation and needs an emergency water main repair, they can expect to pay a premium and frequently be unhappy with the service. When you hire a water and sewer contractor with a trusted family name for over 60 years of plumbing experience that will not be the case.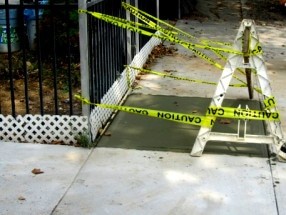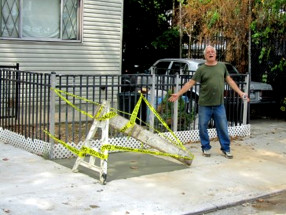 Standard Balkan policy is uniform pricing, free estimates, free on-site appraisals, and courtesy to their Clients. Happy water and sewer line Customers are not just by accident, it is a company wide goal. Balkan Sewer and Water Main Service puts smiles on customers faces throughout Queens, Brooklyn, Manhattan, and the Bronx.