Water main replacement cost in Brooklyn and Queens are determined by only a few basic factors. As of 2019 the price range of a Queens water main replacement and Brooklyn water main replacement is between $3,700.00 and $5,900.00. The medium price of about $4,800.00 is a rough average of all water main replacement work by all companies. Some jobs will cost less than the medium price and some jobs more than that. But that is a safe price range to expect to pay. There are some basic issues that will make the water main replacement cost higher or lower than that price range.
Pricing, Concrete Restoration Requirements & More
Typically there are fire hydrants located on each block and only one side of the street in queens and Brooklyn. An experienced sewer and water main contractor knows that the NYC water main is usually located 8′ out from the curb line. It would be the same curb line as the side of the street where the hydrant is located.  If your house is on the same side of the street as the fire hydrant it is referred to as a 'short' water main. If your house is across the street from the hydrant it is referred to as a 'long' water main.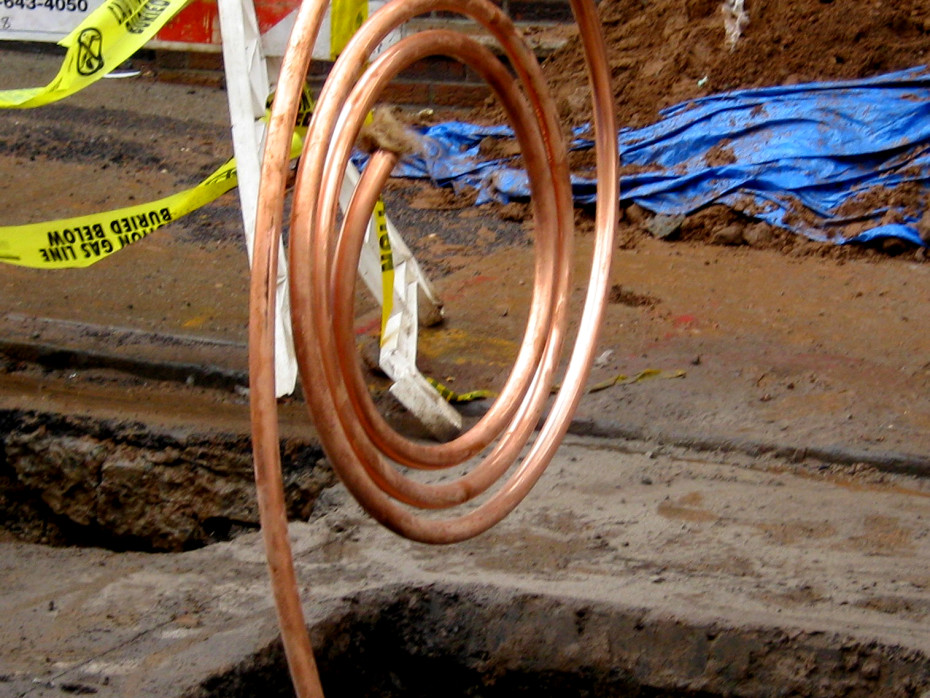 A typical price difference for a 'short' or 'long' water main replacement is around $1,000.000. In some rare cases the NYC water main can be located under the public sidewalk. In these rare cases it will bring the cost to the low end of the price range because the roadway will not be required to be opened.
Has the roadway been paved within the last five years?
If the roadway fronting your house has been resurfaced or reconstructed within the past five years it is considered a 'protected street' – it is still under a five year guaranteed period. If the roadway is considered 'protected' it will typically add anywhere from $650.00 to $1,000.00 onto the price of the water line replacement.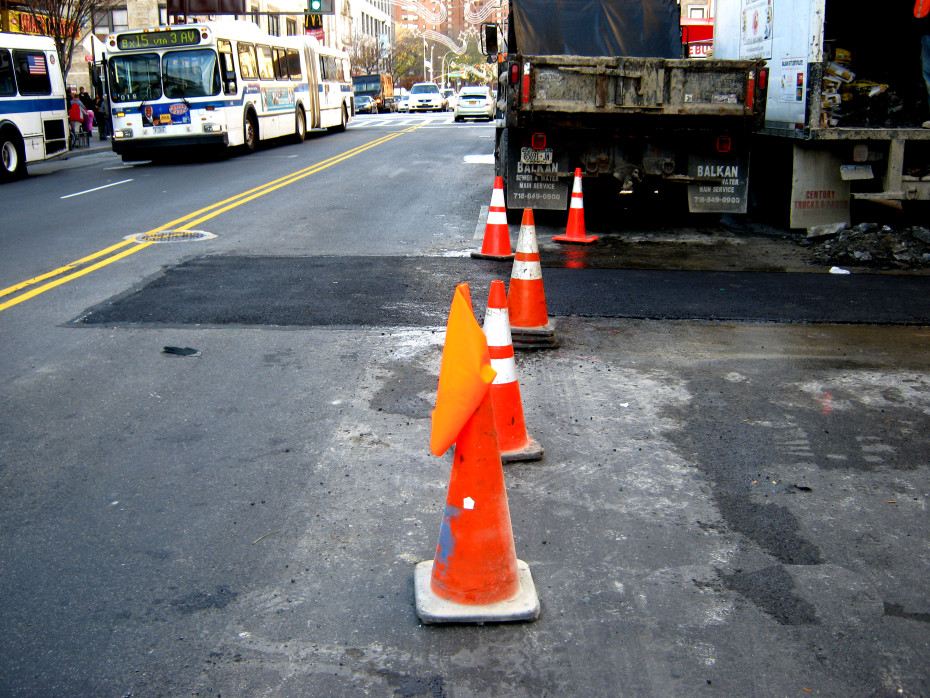 This water main replacement cost difference is due to a number of factors. NYC DOT permit fees, certified compaction testing, roadway backfill, and restoration requirements are all more expensive on a Protected Street. You can check on your streets status by using this link: NYC DOT Protected Streets
[button link="/contact-balkan-plumbing/" bg_color="#EA6E24″ window="yes" size="xl"]Get free expert advice today[/button]
What size main water line will you need?
A rule of thumb for sizing a water line replacement is that a typical one family house will required a 1″ water service. A two family house an 1 1/4″ water service and a three family house an 1 1/2″ water service.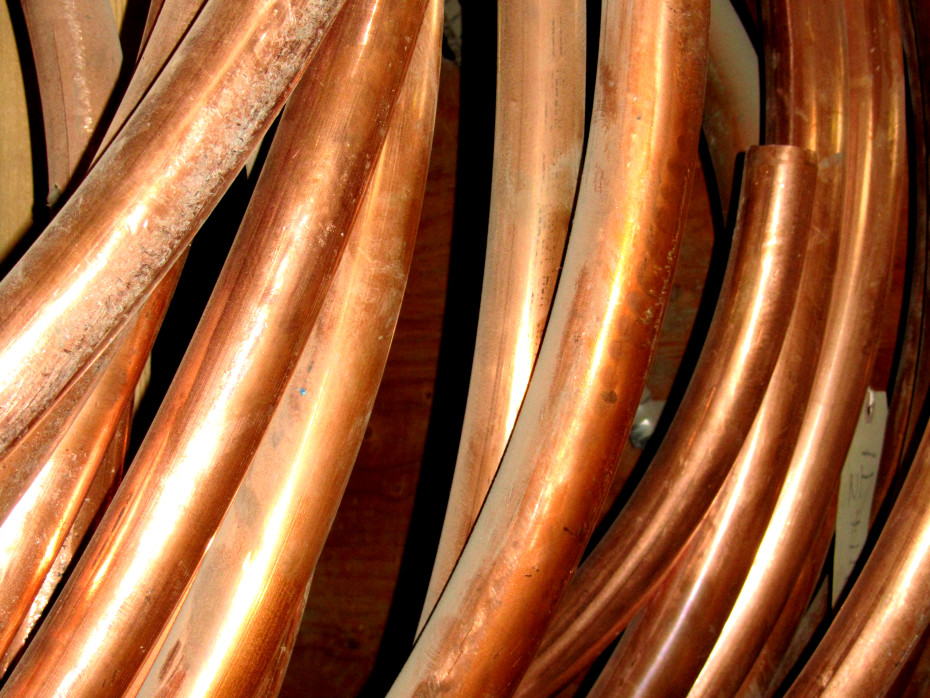 There is a sizing table that water main contractors refer to for accurate sizing for a water main replacement. Material for a Brooklyn or Queens water main replacement do not comprise a major part of the water main replacement cost. As an example, the cost difference between a 1″ or 1 1/4″ water line is only about $100.00 to $150.00. On the other hand, the material for 2″ K copper can be virtually triple the cost of 1″ K copper including the fittings.
Other factors of water main replacement cost
Traffic control is required when traffic must be diverted from one travel lane into another travel lane. If flagmen are required to safely control traffic flow it will add to the cost. Another factor is cement work that exceeds a small patch of cement. In many cases larger disturbed cement areas will have to be restored on another work day. Depending on the extent of the cement work this will add to the cost.
Any Brooklyn water main replacement or Queens water main replacement work should safely fall into the above budget guidelines. Any deviation in price should be explained by the water main contractor to your complete satisfaction. Joseph L. Balkan Inc. routinely provides helpful information about sewer line and water main replacement work to the property owners of NYC.
In addition free and no-obligation site visits are always available seven days a week. Balkan feels that the more information the consumer has at hand to make an informed decision the better.
Do you need additional information or have a question?
The owners of Balkan Sewer And Water Main Service are dedicated to educating and informing the property owners of NYC. Explaining water main replacement cost to property owner sis an example of that commitment. We realize that sewer and water main problems are both stressful and potentially expensive. With that in mind we welcome requests for information or specific questions.
Feel free to contact Balkan for prompt answers to your inquiries. In addition we continually update our sewer and water main resources page with all sorts of helpful information and news.