Before we even discuss when you may need a water main upgrade, let's simplify for you what an upgrade is. A water main upgrade is an increase in the existing size of your water service line. This can be to legalize your water service line to be in code compliance. In some cases code compliance may mean your water service line must provide fire sprinkler protection. Frequently an upgrade is needed to provide adequate water pressure to your buildings residents. Yet in other cases changing your water supply line is meant to accomplish both of the above.
The 3 Primary reasons for a Water Main Upgrade
If you suffer from or wish to solve the 3 issues listed below, you will need a larger water service line. It is usually the only sensible solution and long term solution. While you may opt to install a pump or a water tank, the only non-mechanical solution is enlarging your service line. As you may well know, pumps require maintenance, repair, and eventual replacement. Water tanks in your basement take up room, and can be damaged. In NYC the only time a water tank may be the best viable option is on buildings higher then 6 stories. Therefore, once again, enlarging and upgrading your water service line is the sensible thing to you.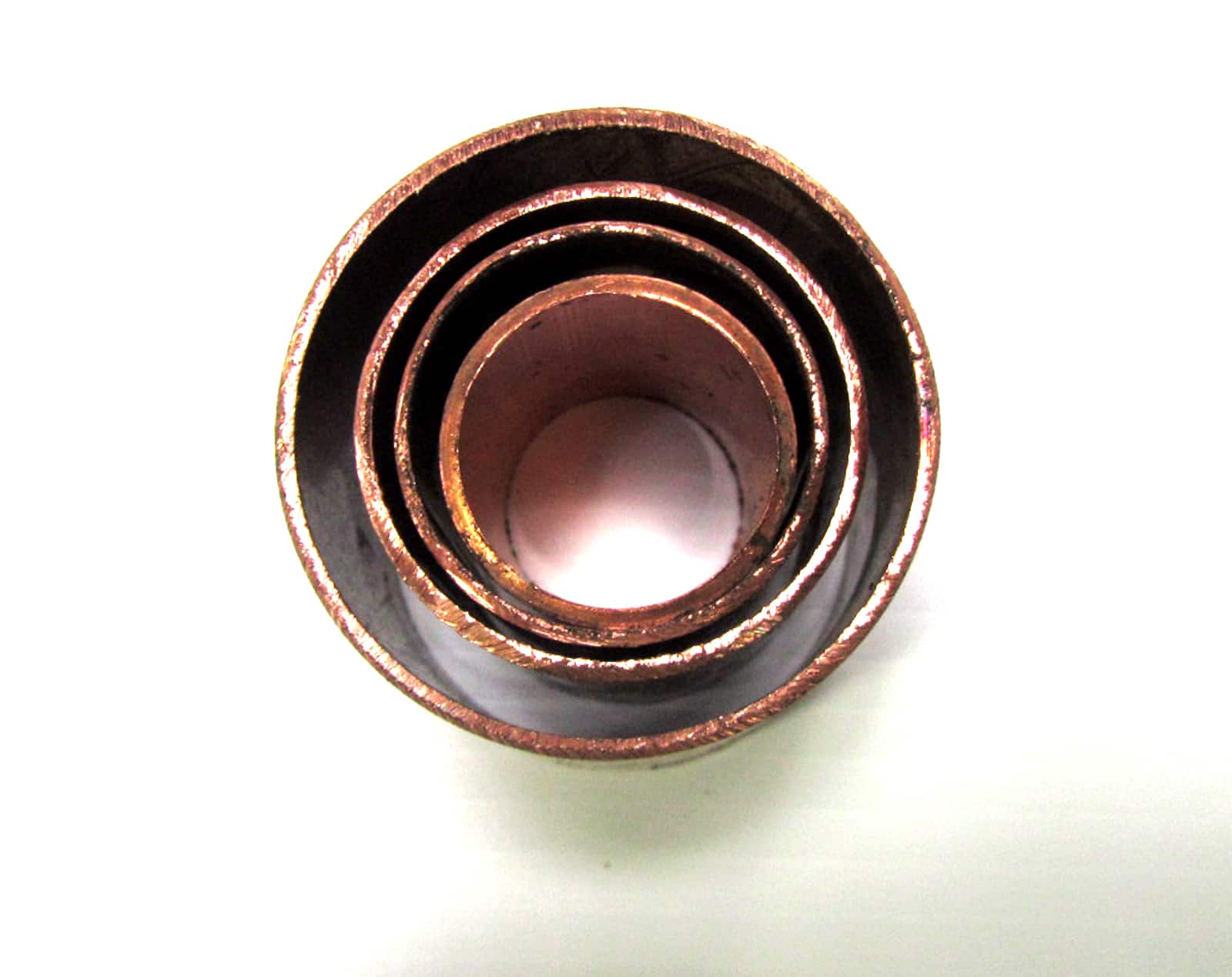 The cost of material comprises but a small fraction of the cost of a water main replacement. Yet increasing the size can yield a great increase in water pressure and volume of water as well. The benefit of a larger line frequently greatly outweighs the small cost increase over a smaller sized line.To learn more, read about how To Correctly Size Your Water Service Line.
1. Poor water pressure requires a Water Main Upgrade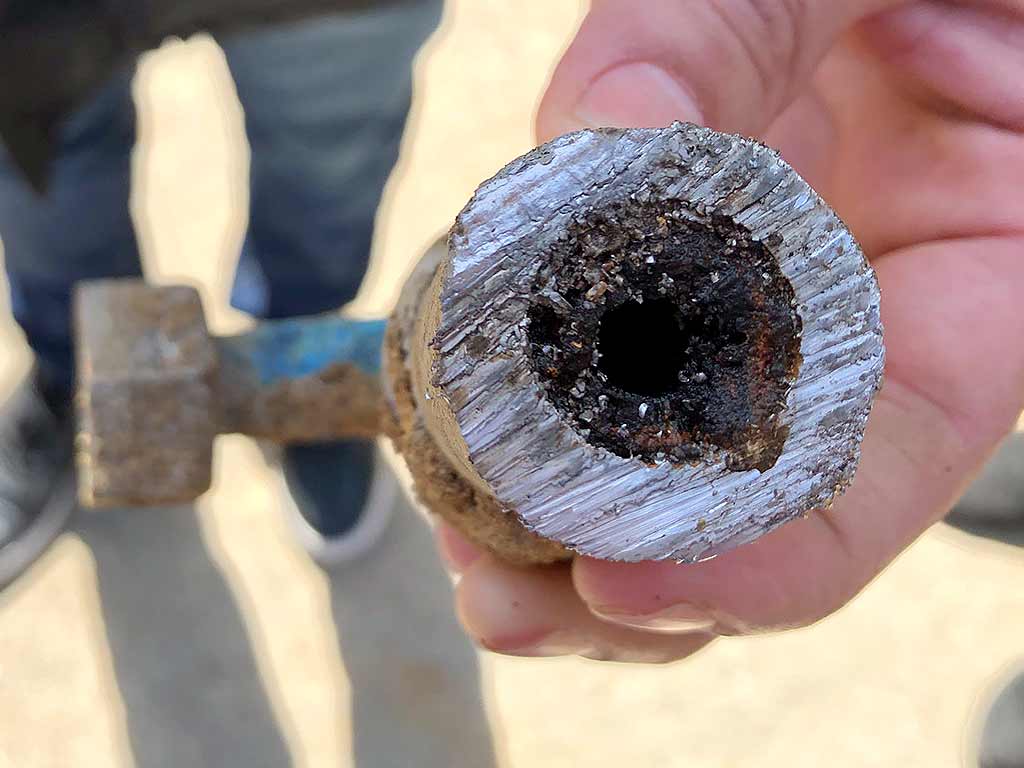 Frequently old water service lines get clogged. In other cases plumbing fixtures have been added to the original building. In other cases living units were added to the footprint of the building. All of these cases will make your existing water service line insufficient for the current demand for water. If you planning or in the middle of a renovation, it is better to do the upgrade now. Breaking through newly finished walls or carpentry after the fact is a needless added cost to an upgrade.
Over time minerals and sediment can build up inside older water service lines. Signs of a blockage are sudden drops in water pressure when a toilet is flushed, or sudden changes in water temperature.
2. Building and Plumbing Code Compliance
In many cases when plans are filed for a renovation or alteration local code will require that a larger water service line be installed. In yet other cases an alteration will make apparent a defect on the existing line. Such a defect could be a faulty main control valve, broken sidewalk curb valve, or even an existing leak.
In these cases the Department of Buildings and the DEP will take interest in the water main upgrade. It will have to meet the DEP and DOB water line sizing requirements. Sizing requirements also include the actual tap connection on the city water main. If your building is 2 units or above it quite possibly will include fire sprinkler protection as well. More on fire sprinkler protection is noted below.
3. Fire Sprinkler Protection
Any water service line in NYC that also serves for fire protection has its own unique code requirements. Service lines for fire protection require:
A specialized inside valve, known as an OS&Y main control valve.
A curb valve with operating box.
Full size tap connection mating the service lien size for services up to 4″ in diameter.
Required inspection in the field by the NYC DEP inspection division.
Approved water meter device, and frequently backflow protection device.
A 1st step to providing fire protection in your building is submitting plans. These plans must be approved by both the Department of Buildings and the DEP. Failure to adhere to any of  the above steps, such as getting approved plan, is foolhardy. If a water main upgrade for fire protection is not done legally and to code, you are exposing yourself to both civil criminal liability. You are also exposing the occupants (potentially your very own family) to injury or death if a fire occurs. While you may skimp or cut corners on some part of a renovation, skimping on fire protection would be an ill advised choice.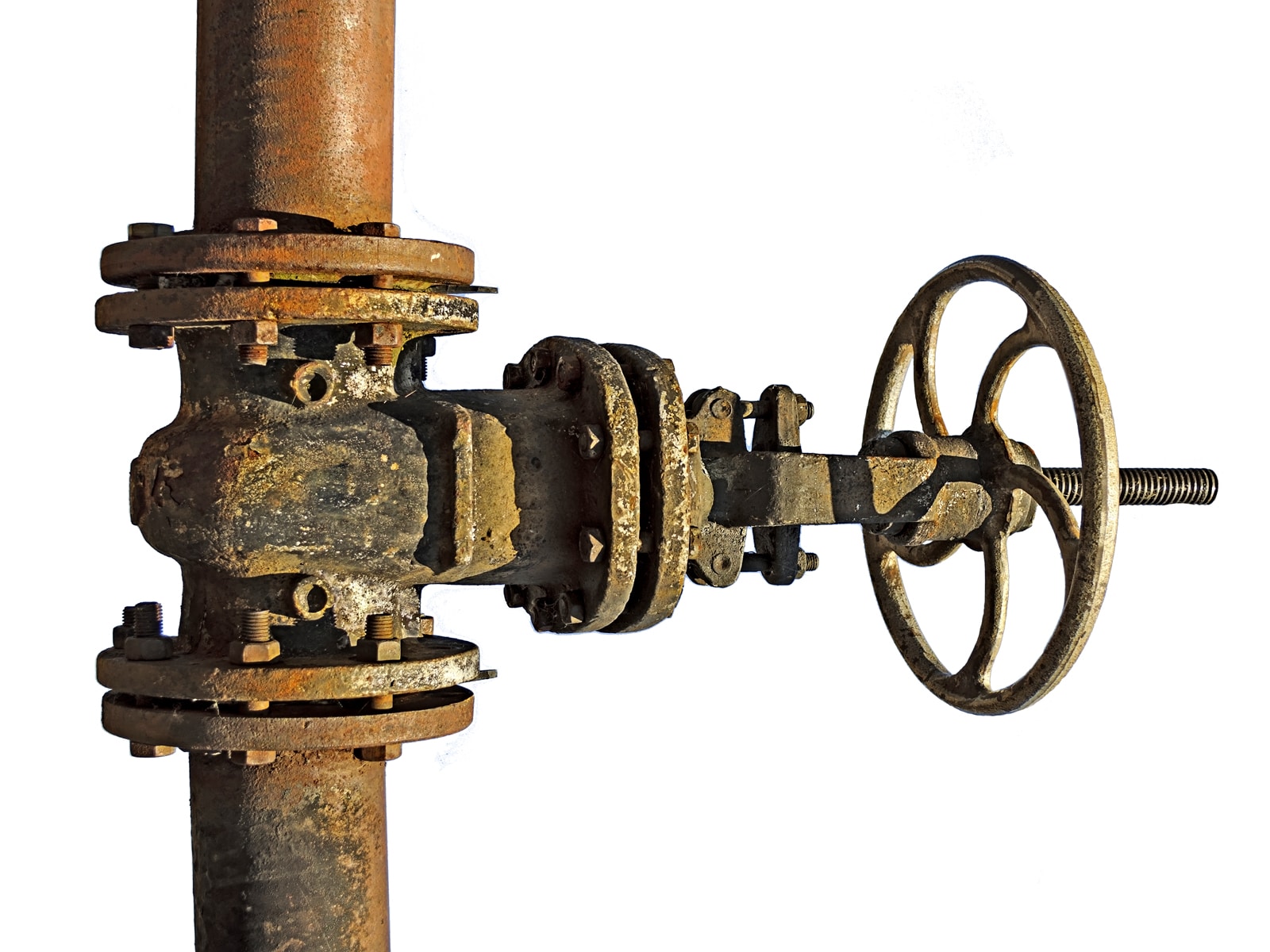 Your NYC Water Main Upgrade Expert
The "Balkan Way" means strict adherence to your needs and code compliance, which actually align with each other. Acting with integrity in all things we do assures you of a properly sized water line each and every time. Perhaps more importantly, you are given peace of mind via of our unconditional 10 year guarantee on full replacements. Proper permits and required inspections will always be filed and completed.
The 1st part of your experience with Balkan will be courteous service by a Customer Service Specialist. As a 2nd important step, a highly experienced Field Representative will visit your site at no charge. A 3rd crucial step is that all work will be overseen by a seasoned Field Supervisor. The entire Balkan Team will happily answer any questions you have, and enlighten you on things you should know. It has always been our belief that the more you know as a client, the more clearly apparent Balkan will become as your best choice. Contact Balkan Sewer And Water Main Service for expert advice, fast quotes, and free on-site visits for your water main upgrade needs.