Get your NYC sewer repair and water line repairs fixed quick! Balkan Sewer And Water Main provides a 4-hour response time. Count on New York City's largest and most trusted sewer and water main company to get the job done right. Our licensed, bonded and insured company makes promptness a priority. In this bustling, busy city no one has time to waste when broken plumbing is an issue. Balkan technicians are on the job quickly, so you don't have to worry, we are "The Team You Trust".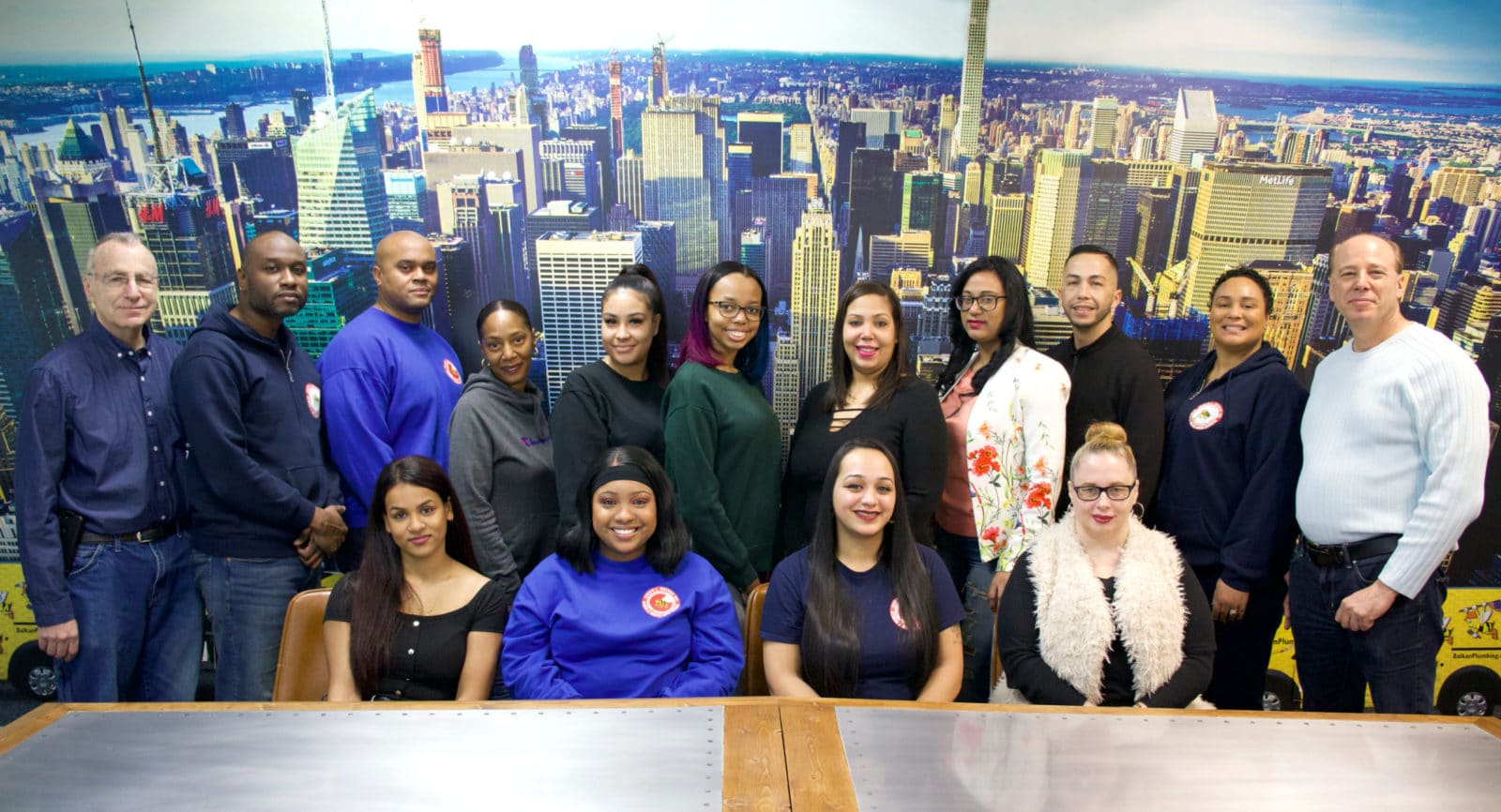 Subsurface plumbing problems in Manhattan, Queens, Brooklyn, Bronx, and Long Island are no problem for our team! Our replacement work is backed by a Ten Year Unconditional Guarantee. Plugged toilets and leaking pipes can cause big headaches. They can cause even bigger water bills, and damage as well. However, these issues pale in comparison to a NYC sewer repair, or water main issues. Balkan makes sure you don't have to deal with these huge issues on your own. Our knowledgeable team is committed to a response time in 4 hours or less. We get subsurface plumbing problems taken care of properly.
The Signs of a NYC sewer repair or water line problem?
It's pretty easy to tell if your subsurface plumbing is experiencing breakage. What follows are some obvious red flags that homeowners should be aware of:
Unexplained water pressure changes
Inadequate wastewater drainage
Water pooling in basements and around septic tanks
Unpleasant smells
Conspicuously well-watered vegetation growing along drainage lines
Sink holes inside your property, or directly in front of your property
A rumbling sound from your pipes when no water is being used inside your home
Older Plumbing Inspected Via a 4 Hour Response Time
If your plumbing was installed in the 1960s or earlier, it is highly recommended that you have it inspected every two to five years. Having subsurface pipes inspected on a regular basis brings peace of mind to homeowners and can be one less thing to check off of a moving list if you decide to sell your older home. Tree roots and wear and tear can lead to plumbing problems over time. Regular pipe maintenance can identify issues and resolve them before they get out of hand. Frequently an annual or semi-annual sewer camera inspection can help you avoid a sewer repair.
Water pressure should be consistent. Lower water pressure than normal can be a sign of clogged or inadequately sized pipes. Drainage issues can be the result of a clogged outdoor sewer main, or inside drains as well.
More Common Signs of Plumbing Problems
Drainage pooling in the shower, tub, or sink can be a sign of a clogged sewer main. While it is common for household drains to become clogged with debris that periodically needs to be snaked out, larger pipes and sewer lines can also experience blockages. It is important not to put oil or grease down drains. Also refrain from allowing sanitary napkins, paper towels, baby wipes, and other inappropriate materials to enter your sewer line.
Muddy, wet earth surrounding your septic tank and flooding basements spell disaster. These problems are definitely avoidable. Aging pipes are often to blame for sewer main problems. Older pipes will consequently have a greater chance of corrosion related issues. Pipe connections can also loosen over time and break due to weight bearing strain. This is one of the many reasons to consider contacting us for a subsurface pipe inspection.
Air fresheners can't cover the smell coming from the basement. Yikes! Malodorous air can be caused by a pipe blockage. After you have eliminated other sources that could be causing the smell (such as deceased rodents in the chimney, mold or mildew behind wall papers, or moisture from foundation cracks causing carpets to rot) call Balkan to inspect the sewer line. A drainage backup could be the source of the stench.
A surface indicator of sewer drainage and other water leaks is healthy vibrant vegetation. Vegetation that congregates in one spot or grows in a straight or otherwise orderly pattern is a red flag. Plants that are lush and growing in a regular pattern can signal a leaky pipe. Inspect the ground around conspicuously healthy vegetation especially if it seems out of place when compared to the surrounding environment.
Don't let your plumbing problems keep you up at night, or a potential sewer repair ruin your day. Join the over 70,000 happy NYC customers that trust Balkan Sewer and Water Main for all their subsurface plumbing needs. Contact Balkan Sewer And Water Main for our 4-hour response time today.