We here at Balkan Sewer and Water Main Service know how tempting it is to hire a contractor who provides the lowest quote. When it comes to water service line repair cost, the lowest price can seem awfully tempting.  However, it is also important to realize those quotes are typically lower because the contractor has found short-term workarounds. These workarounds may cause you long-term problems, and eventually even more expensive repairs. You are likely wondering what factors go into water line repair costs. Each project comes with unique challenges and requirements. That is why Balkan Sewer And Water Main offers free water line repair cost advice for your project.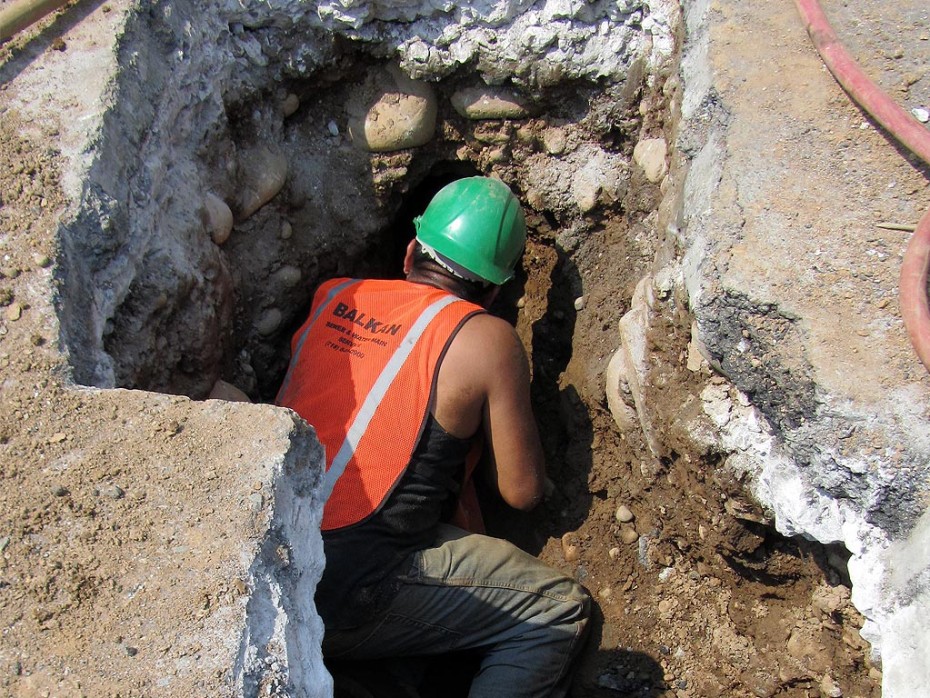 Balkan Sewer And Water Main Service has been repairing water lines for over 67 years in New York City. Over those six decades, we have learned to follow a policy of doing the best job possible the first time. That policy results in our customers resting easy, and knowing we have resolved their water line repair problems.
We offer the most cost-effective services that stand up to the even the most intense inspection. Balkan repairs, replacements, and installations are handled by experienced professionals. Our entire Team takes pride in every job, and do the highest quality work in New York City. The "Balkan Package" includes low overhead costs, high standards, and guaranteed workmanship. That is the Balkan Difference.
Factors when determining water line repair cost:
Labor, tools, and equipment:
Labor is the highest component of  water service line repair cost. That is regardless of it is a water line repair or replacement project. Approximately 55 percent to 65 percent of costs come from the service crew's labor,  and any tools or equipment needed to complete the project.
We guarantee our materials are always the proper ones for your specific repair. Our materials will be up to code and pass inspection. Material cost varies depending on the size of the project, but typically makes up about 15 percent of the total costs.
New York City DEP permits for repairs or replacement are always free, but New York City DOT permit has fees. These can account for approximately 5 percent of the plumbing repair cost.
Restoring finished surfaces:
This cost varies from project to project depending on just how much of the finished surface was disturbed. The final water service line repair cost associated with restoration ranges between 5 percent and 10 percent.
Trucking fees for debris removal and clean fill:
Due to guidelines set forth by the NYC DOT, excavated material not meeting certain standards (moisture content, amount of clay and/or rocks, etc.) must be hauled away and replaced with clean backfill. This ensures the excavation stays level and does not sink in the future. Fees for these services typically make up about 5 percent of the final costs.
The water service line repair cost for each project is meticulously calculated. That cost calculation is only done after our experts have properly evaluated your needs as a customer. The Balkan Team does not cut corners. We likewise do not overcharge our customers. Balkan will never rush through a project just to get to the next one. Our advice to anyone seeking a contractor to do a water line repair is to seek out a qualified, professional and experienced business that is willing to stand by the work done on your project. Balkan Sewer And Water Main is that company.
That is the Balkan Difference and why you should never hesitate to contact Balkan Sewer And Water Main for any sewer or water service repairs, replacements or installations.