Most people will agree that wet wipes are a great idea when it comes to hands, children's faces, even work surfaces. But toilet tissue? That seems to be another matter altogether. Many people may prefer the soft, cool feel, and the very clean results compared to traditional toilet tissue. How many people, though, give a thought to what happens after the flush? The answer is a wet wipes sewer clog issue of international proportions. Previously, we spoke about what the word "flushable" actually means. A recent article in the Atlantic "Are Wet Wipes Wrecking the World's Sewers?" talks about just how bad the wet wipe sewer clog issue has gotten.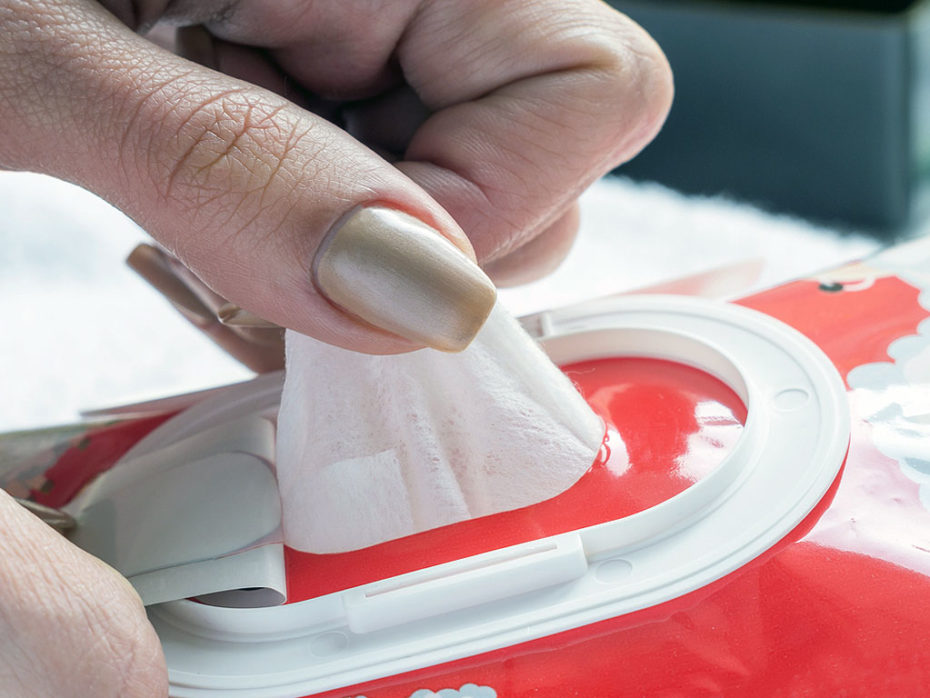 Dave Torma, a public-works employee in Wyoming, says that the problem picked up in the early 2000s and has gotten worse over the years. After wet wipes are flushed, they exit a house through a lateral pipe that connects to a public sewer system, where sewage pumps ensure that the wastewater flows in the correct direction. But unlike toilet paper, wet wipes fail to disintegrate. They clog the pumps, causing them to break down and redirect stagnant wastewater back toward houses. Sewer systems must be shut down so that the wipes can be manually removed. When the four-foot pumps are lifted for maintenance, "it looks like you're pulling up Cousin It," Torma says.
The size of the wet wipe market correlates to the damage done
In 2015, the American personal wet wipes market totaled about $2.2 billion. Many wet wipes are flushed away. Unfortunately "away" is a relative term. It takes a few minutes for the item to flow through the home or office pipes and into the municipal sewer system. Pumps maintain the municipal pipe-flow, so everything find sits way to a water treatment plant. The problem with wet wipes, and similar products, is they do not disintegrate the way paper does. They maintain their integrity, and continue to collect fat, dirt, and other matter. They also clump together to form, what are called, "fatbergs" until the municipal line pumps fail. A failed pump results in a blockage, and the blockage causes in sewage backflow.
Wet wipes sewer clog is an international problem
How big a problem is this? An Atlantic CityLab article in 2013 estimated that this problem, alone, cost New York City $18 million in cleaning and repair costs. That excludes any amount for homes and commercial buildings having to deal with backflows.
The problem is not limited to New York. London, England's sewer system removed a 10 ton fatberg at a cost of $516,000 US. Wessex Water, a Southwest England sewerage company estimated that, in one year alone, they dealt with more than 8,600 wet wipe-caused blockages. San Francisco, Miami, Washington DC, Sydney Australia, and Toronto Canada have also reported wet wipe blockages.
In an attempt to solve the problem of "flushable" wet wipes, the 15 countries making up the international wastewater community began working with ISO, The International Standards Organization. In 2015, they published an International Wastewater Position Statement calling for a ban on the commercial use of the word "flushable" until wet wipes disintegrate in the same way that paper toilet tissue does.
Until wet wipes stop causing the damage, resultant costs, and inconvenience of these blockages, domestic and commercial buildings should expect continuing problems. To an even larger extent, municipal wastewater systems will suffer from the results of fatbergs. In the cases that involve residential and commercial buildings, please contact Joseph L. Balkan. Our specialty equipment can clear a wet wipes sewer clog, or virtually any other  type of drain line blockage.