The winter season brings many things, including Christmas, snow, and an opportunity to drink hot chocolate to your heart's desire. But, more than anything else, winter brings cold weather. You know how water interacts with cold. So, you know that your plumbing needs some extra attention when the temperatures drop. But not to worry. While the effects of winter can be harsh, the experts at Balkan plumbing have got the know-how to beat them. Read on for some winter plumbing tips on how to protect your system against Jack Frost.
The Problems That Winter Can Cause or Exacerbate
Let's start with the most common winter plumbing issue, and that is frozen pipes. Water expands when it freezes. That may not be a problem for the ice cubes in your freezer. However, it can be disastrous when it comes to the water in your pipes. Frozen pipes can crack from the pressure of expanding water. The true problem arises when the frozen water melts, that's when the flooding starts. This causes a problem that could potentially cost thousands of dollars to fix depending on where the pipe is located.
Winter Plumbing Tip: If you ever lose water service in your home or a portion of your plumbing in the Winter, that's a sign of a frozen pipe. Find and replace that pipe before the ice inside of it melts. This one tip can save you from a calamity.
Colder weather comes around the Thanksgiving and Christmas holidays. These are the two times of the year during which people do a lot more cooking than usual. Unfortunately, this means a more significant potential for grease and food debris to end up going down your sinks and clogging up the plumbing. In fact, the day after Thanksgiving is considered the busiest day of the year for plumbers.
Speaking of the holidays, people tend to host parties and invite guests. As a result, more people are using your water, further stressing a plumbing system that is already under strain from the winter weather. Higher water usage combined with freezing temperatures can mean double the pressure on your pipes.
Winter Plumbing Tip: Consider Your Basement
If you have a basement, flooding is a potential issue. Not only can burst pipes cause flooding, but snowmelt after particularly potent winter storms can leave your basement under several feet of water. This is especially true if you experience high temperatures or heavy rain right after a snowstorm. In addition, poor foundation, drainage issues, and an overworked sump pump can all contribute to potential flooding, as well.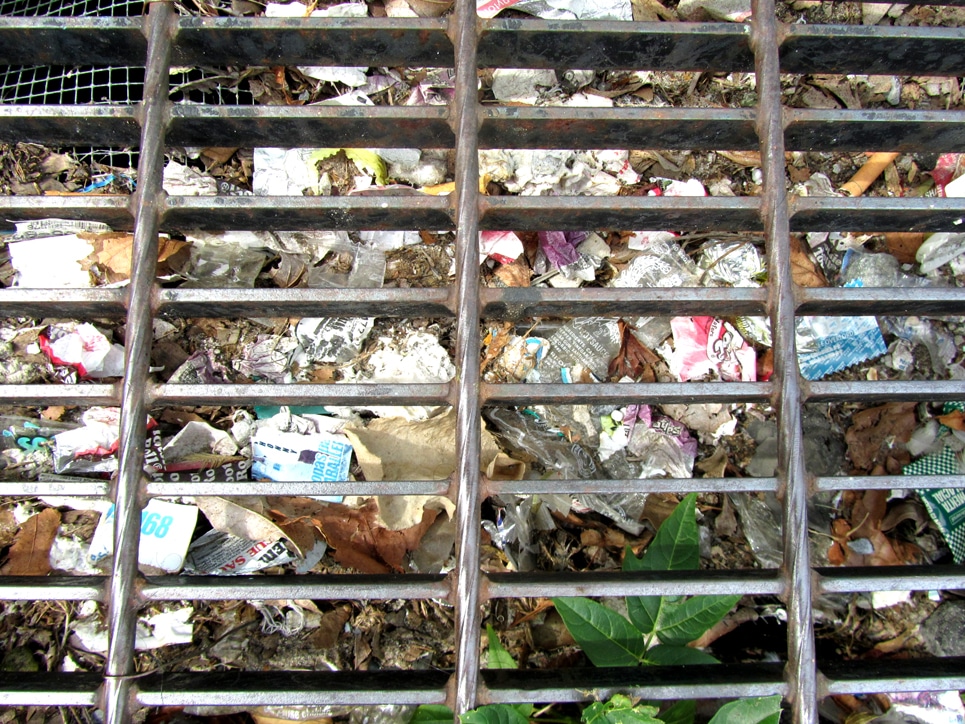 Finally, you can experience issues with external plumbing and drainage, as well. Area drains and roof drains on your patio, deck, or in your driveway can keep those areas dry and usable all year long if they are working correctly. But in the wintertime, when temperatures drop, plastic surface drains may become more brittle, and other components can expand, shrink, and break.
Winter plumbing tip: After the Fall season, and before the Winter hits, clear out all roof gutters, and area drain grates and sumps. This is especially true if you have area drains outside entrances to a basement, or any entrance that is below grade.
How to Prevent Winter Plumbing Problems
Winter can be hard on your plumbing. But being proactive and taking early action will prevent the majority of the problems that can come up. Let's walk you through some of the solutions to common winter plumbing problems.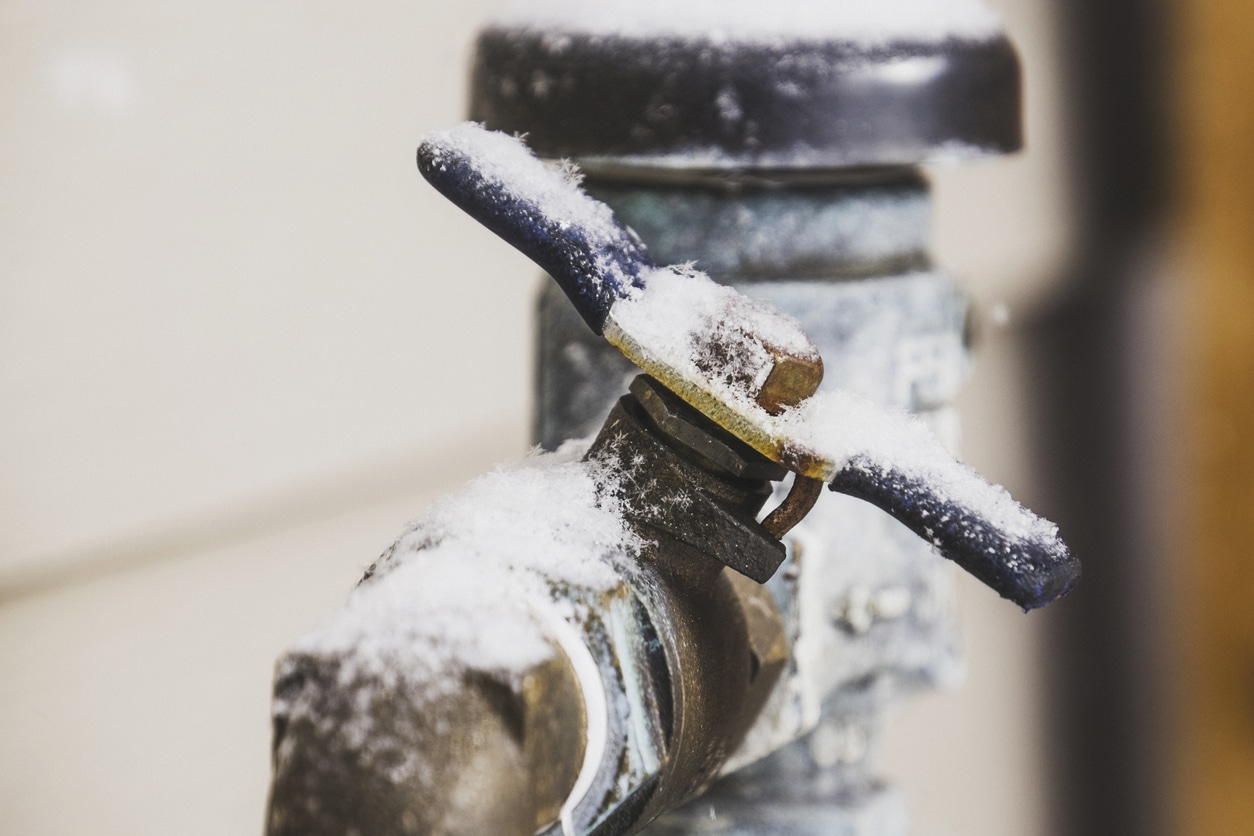 Keep Your Pipes from Freezing
As frozen pipes are the most prominent issue during winter, they are the one thing you should focus on heavily. You can turn off outside water valves to drain any excess water from your pipes. Also, look for any pipes in uninsulated areas or running alongside the outside of your home. These pipes are most likely to freeze and should be wrapped in towels, insulation, or heat trace wire, to help keep them warm.
In addition to insulating foam, you can also use UL-endorsed heater's tape with a built-in thermostat to prevent your pipes from overheating. If your pipes are in a dry, enclosed area, you can use a heated reflector lamp. And in cases of extreme cold, you can let your faucets drip slightly to help encourage water flow. Flowing water is less likely to freeze in your pipes (just like rivers in the Wintertime).
Be sure to disconnect any outdoor hoses. Water left in the hoses can freeze. If the hose is still connected to a spigot, the ice can travel back up the pipe into your house, causing damage and flooding.
Winter plumbing tip: Make sure when you roll up your garden hoses to let them drain out as well. Water left inside hoses will freeze when store din unheated areas, such as a garage.
You can also insulate and heat your drainage pipes the same way you did for your other pipes. Pay attention to drainage pipes in cold areas like your basement, or outside pits. Finally, you can keep your kitchen and bathroom cabinet doors open to allow warm air to circulate the pipes under the sinks.
Manage Your Plumbing In The Winter When You're Not Home
The holidays are one of the busiest times of the year for traveling. But if your plumbing is left alone, water can freeze up in the pipes, increasing the risk of damage. You should know the location of your home's main water valve so you can shut it off if you aren't using your water for a few days.
First, open your faucets to drain any excess water from your pipes before shutting off the main and secondary water valves, as well as any valves to appliances such as dishwashers and washing machines. This way, you won't have to worry about standing water freezing while you're away from home.
Winter plumbing tip: Think about leaving the heat on to a setting of about 55 degrees in unoccupied homes, or when away on vacation.
Maintain Your Sump Pump
As important as it is to do everything you can to prevent winter plumbing issues from arising, it's just as essential to ensure that you can handle any situations that do come up.
Be sure to check your sump pump in the autumn. Clear away any debris, scale, and foreign items that may have collected around the pit, and make sure to run regular tests on your system. For example, you can test whether your sump pump works by filling the pit with water and watching to see if the pump can drain it. During the winter, do a pump check-up once every two weeks or so and keep the space surrounding sump pump is heated to keep them as warm as possible. Outside sumps should be tightly covered, and the sump clear of any debris or dirt.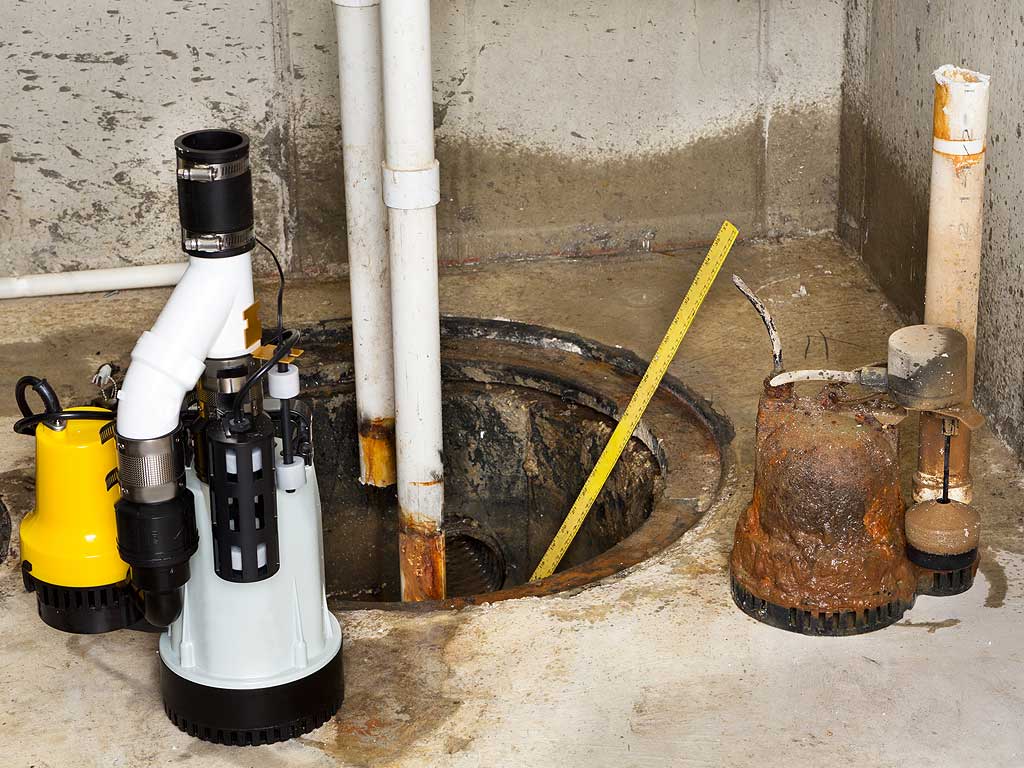 Call the Experts to Help You Beat the Winter Plumbing Blues
Freezing temperatures can cause multiple problems with your plumbing, most of which can be solved with prior preparation. However, for the other plumbing issues you may encounter, turn to the qualified team of professionals at Balkan Plumbing.
For almost 70 years, and over 70,000 customer, we have provided quality sewer, water main, and drain services to the people of New York City. For service you can trust, contact us today, and experience the Team Balkan difference!