Winterizing your plumbing before sub-freezing weather arrives can usually be easily accomplished and save quite a bit of aggravation and potential damage. Depending on the location of your property, the type of property, and it's use, winterizing water and drain lines can be done without any special tools and in a matter of a few minutes.
Outside hose connections
An easy and often times overlooked step to Winterize plumbing is to close all outside hose connections. There is typically a valve located inside the building that controls water flow to the hose cock outside the building. That valve should be closed, and the outside hose connection opened to allow any water to run out. If there is a drain valve inside the building it should be opened to allow water to drain out of the pipes.
In extremely exposed or cold areas installing an insulated hose valve or adding some insulation around the valve is a good idea – but usually not necessary. Having an outside hose cock freeze and split in the middle of a Winter night can cause a great deal of aggravation and the danger of a slip and fall incident.
Of course all hoses connected to the outside hose connection should be detached, drained, and stored away during the Winter. Leaving hoses connected with water inside of them will cause the hoses to freeze and split.
[button link="/contact-balkan-plumbing/" bg_color="#EA6E24″ window="yes" size="xl"]Get a free site visit today[/button]
Outside meter pits or sewer pits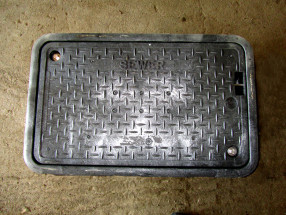 Some properties have meter access pits and sewer access pits located outside of the building – exposed to the elements. Most such pits are below the frost level, however it is important that they have tight fitting covers that are in their proper place.
Pits that do not have the water or drain services inside of them below the frost level need further attention. If would be most advisable that layers of  insulation be placed over the service and beneath the cover. In most cases regular household insulation can be used. If services are exposed to the elements it is important to use hair felt insulation and wrap it in plastic to make it water proof.
Winterize Summer homes and vacant properties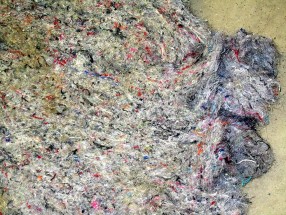 Vacant building and Summer houses pose special challenges in the Winter time. As typically no heat is present all drain and water lines are exposed to sub-freezing conditions. Many steps have to be taken to prevent a wide array of costly damage. It is advisable to use a licensed professional.
Draining the entire plumbing system which entails disconnecting some plumbing and possibly compressed air to blow water out of the system. Of course the main water supply to the building should be shut first.
Turning off and draining out the boiler and the hot water heater.
Place anti-freeze in all house and drain traps to prevent the water present from freezing and cracking the trap.
Insulate the water service line in the area where it enters into the building. Regular household insulation can be used. In some cases where electricity is available, heat trace wiring is advisable. It uses a very small amount of electricity, yet provides assurance that water lines will not freeze.
A detailed guide to Winterize plumbing and properties
courtesy of HammerZone.com
written by Bruce W. Maki
The following article written by Bruce W. Maki is truly a well done piece that has step-by-step instructions and is easy to understand. It is an in depth and detailed guide that is geared towards the do-it-yourself  individual. However Balkan does recommend that licensed and insured professionals perform a number of these tasks.
Introduction:
Recently a friend asked me to winterize her house. She wanted to move closer to town, so she put her house up for sale. Here in Northern Michigan it's normal for houses to sell slowly in the middle of winter, but with our current housing market troubles there are even fewer potential buyers. To save money, she needed to turn off the heat for the rest of the winter.

In a cold winter climate like Michigan, you can't just leave a house or cottage all winter with no heat… the pipes will freeze and possibly burst. So we had to drain the water supply pipes and prevent the water in the drain traps from freezing.
[Read the entire Winterizing Plumbing article]
Doing it right can save thousands of dollars
Leaving a house or building vacant over the Winter with out properly preparing it can have disastrous results. Professionally Winterizing a vacant property just may be the way to go. The cost of breaking a valve for instance can end up costing more than calling a licensed plumber in the first place.
Other more severe and costly damage can be a hot water heater or boiler freezing and splitting. This can result in a complete new system being required. A water line left active can result in extensive structural damage as well as plumbing repairs. While most occupied properties can be easily Winterized by the owner, other types of properties require a higher degree of expertise.
[button link="/contact-balkan-plumbing/" bg_color="#EA6E24″ window="yes" size="xl"]Get free expert advice today[/button]