New York, USA (Jan 23nd 2017) FOR IMMEDIATE RELEASE:
As business owners, we know how valuable customers are. After all, without your loyal support, we would not be in business. At Balkan Sewer And Water Main Service, our customers are more than important. You are our fellow neighbors, and we share a mutual trust. Every day we strive to deliver the highest level of customer service to you. We also value the feedback you give us to allow us to continue to grow and improve. We are proud to win the 2017 Yelp "People Love Us" award as a Yelp plumber and sewer contractor. As one of many contractors listed on Yelp, being an award winning Yelp Plumber is no easy feat.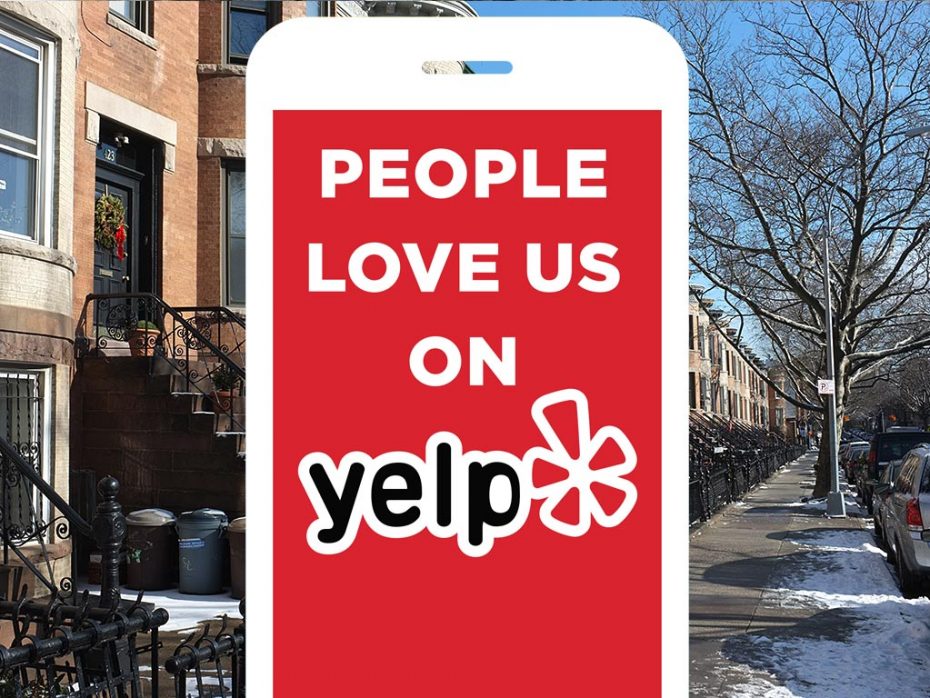 While good customer service will help a business keep its current customers, great customer service makes loyal customers want to spread the word about their great find. Word of mouth is important to a business. A positive experience can bring in new customers and grow the business, while a negative review can have long-lasting adverse effects. Today, the options to share your opinion are growing. With the internet, if you have an experience with a company, whether positive or negative, you can jump online and leave a quick review to help others determine whether they want to use that service. Customer reviews are a very important part of a business' success.
The 2017 Yelp "People Love Us" Award
Balkan Sewer And Water Main Service is honored to be recognized as a recipient of the Yelp "People Love Us" award for the second year in a row. Yelp is one of the largest review sites, with over 30 million users visiting their site per month. Over 142 million reviews have been written on Yelp. Because of its popularity and reliable reviews, the site is often the first stop for customers trying to find a business to use. With that in mind, it is significant to be named an award winning Yelp Plumber.
So how does a business get a "People Love Us" award? The details as to the factors that determine who receives the "People Love Us" award is highly guarded at Yelp. However, we think it might have something to do with our 35 five-star Yelp plumber and sewer contractor reviews. We do know that the award is given out to a select few businesses who have proven exemplary customer service, and have a history of positive reviews with Yelp.
What Are People Saying About Us?
One of the great things about Yelp is that it allows us to gain insight into the customer experience. Along with star ratings, customers can leave detailed reviews and even provide pictures of their experience. Here are but a few of the glowing remarks people have left about Balkan on Yelp:
Karen B from Brooklyn states:
You won't be disappointed and if anything your faith will be renewed by such a hardworking and experienced professional.
Stuck W (also from Brooklyn) finds:
This company's willingness to diagnose and give an estimate at no charge is worth calling them 100%. Besides, they are thoughtful and not looking to take your money for any reason–in other words, honest. Thank you, George…. and John (back at the office).
Moreover, Claire H. from Forest Hills writes:
It was the reviews that led me to choose this company… This company specializes in sewer issues. From my experience and the reviews, I believe you can use them with total confidence.
These are just a couple of the great things our customers have to say about us. The largest sewer and water main company in New York City, Balkan Sewer And Water Main Service has over 65 years experience providing top notch customer service to our clients. As a family run business, we know that our customers are the heart of our company. Our staff is honest, compassionate, and even has a pretty good sense of humor (just check out our reviews, people love George). We know that plumbing issues are not something you plan for, so that is why we are available 24/7, 365 days a year.
Everyone at on the Balkan Team would like to take this opportunity to thank all of our amazing customers who took the time to leave a review on Yelp. Your feedback is appreciated and helps us continue to grow. Contact Balkan Sewer And Water Main today. Learn why people love us as a Yelp plumber and sewer contractor.
About Balkan Sewer And Water Main Service

Joseph L. Balkan founded our family company in 1952. Since its inception the foundation of the company has been based upon integrity and honesty in all of our dealings. That solid foundation has enabled us to thrive in every economic climate. The year 2017 actually marks our 65th consecutive year in business. As we have grown, we have become increasingly dependent upon a Team First approach. That approach has allowed Team Members to advance to various positions of authority and responsibility. This helps ensure a continuation of our high standards, overall integrity, and high company morale. Complete client satisfaction has always been the number one goal at Balkan.  That is why we are the most trusted and largest sewer and water main contractor in all of NYC. That is a position we have held for decades.