In a residential and business area as dense as New York City, it can be expected that issues will frequently arise in the realms of water and sewer lines. Sewer and water main issues typically need immediate attention, whether the issue is brought on by faulty new construction, unpreventable damage, or outdated systems in need of replacement or repair. So, as usual, Balkan Sewer and Water Main Service has been staying busy taking care of the vast NYC populace. It is no small job, considering that the team responds to over 2,000 calls for service each year. Every situation presents a unique challenge, like a recent Bronx Main Water Line Leak.  However, every job is met with the skill and knowledge of our highly experienced crew, and our access to extensive equipment from our 48,000 square foot facility.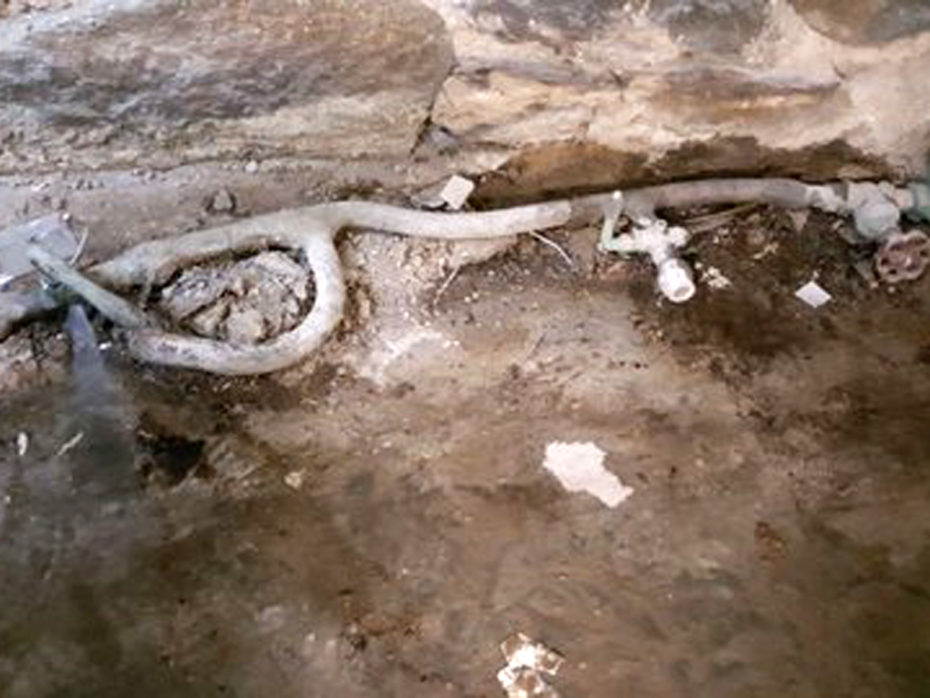 A Bronx Main Water Line Leak Emergency
Recently our office received an emergency call from 2778 Third Avenue in the Bronx. It was one of every homeowner' or business owner's nightmare. There was a serious water leak in the basement, and it was still active. The old lead main water line cracked open inside the basement. In this case, we knew that a quick response was necessary to prevent extensive damage to the basement interior. We arrived promptly and got right to work, restoring service within 24 hours.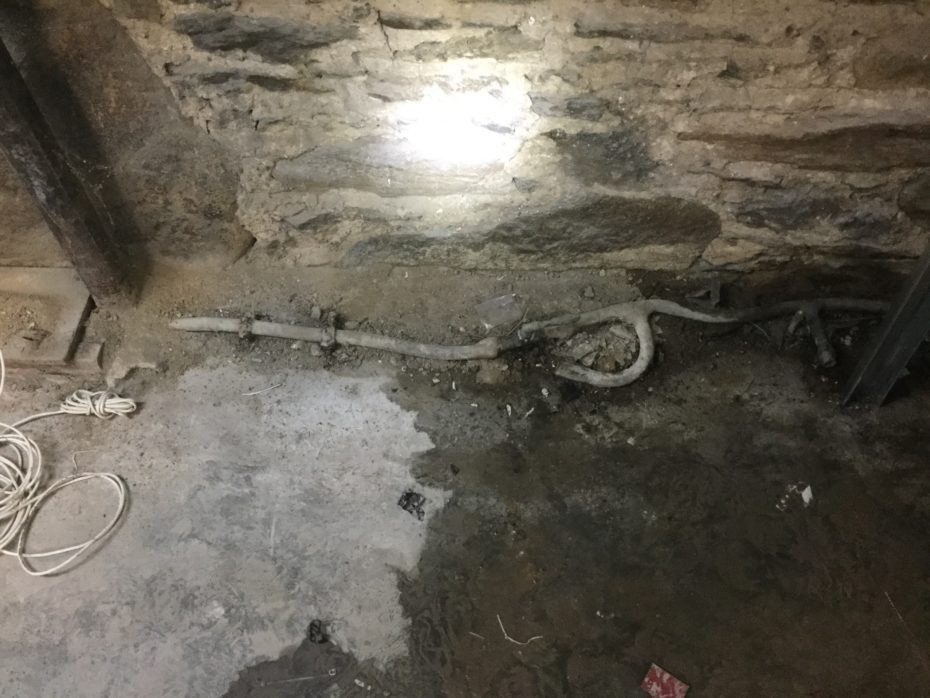 The leak had sprung from old lead water service line pipes. The old lead lines comprised the majority of the basement's plumbing. The lead lines also ran out to the main under the road and sidewalk. Lead ceased to be used in plumbing construction back in the 1970's due to the health risks it presented, so we knew that these pipes were seriously outdated and were sure to cause even more problems in the near future. Our team replaced them with new copper pipes, and upgraded the size from the old 1/2″ lead pipes to 1 1/4″ copper. The building's water demands were hardly being met by the old plumbing.
Being a professional water main contractor means installing a correctly sized line, not just fixing the leak. A correctly sized line results in an increase in the quality of life for the buildings occupants. Frequently increasing the size of the water service line adds as little as $100.00 or $200.00 to the job cost.
Professional Plumber Notices And Corrects Existing Violations
We also noticed that the water meter was located 25′ back in the basement; again, this was an attribute of outdated construction. Current building codes require water meters to be placed on the front wall, within 3′ of the main control valve.  We were able to correct its position and align the plumbing system within the specifications of the city.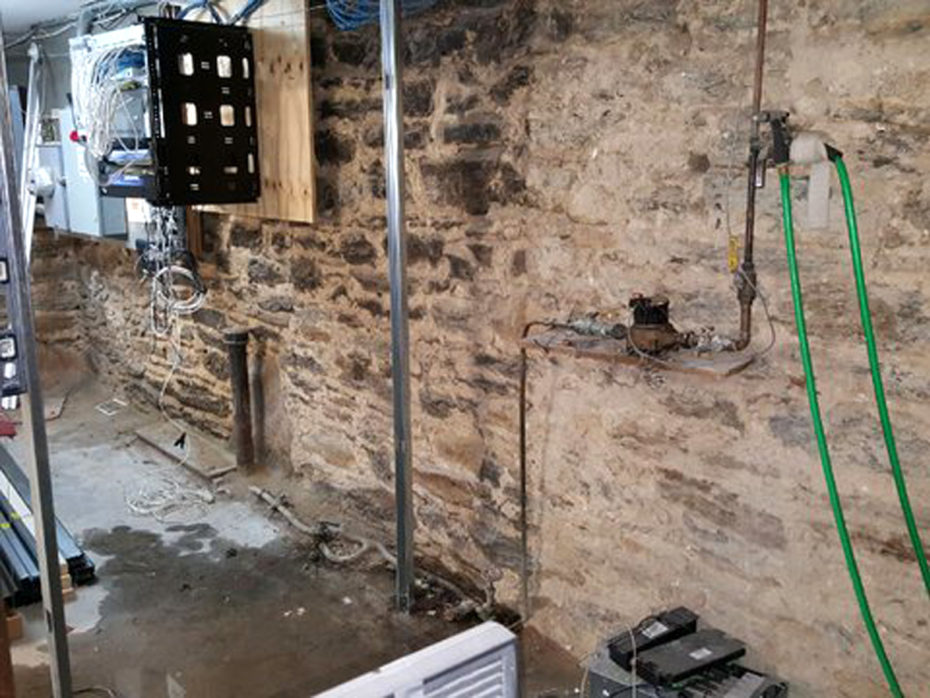 The pipes that ran out under the roadway were also replaced, which necessitated a fair amount of digging. We dismembered the old lead and installed the new copper pipes. By the next day our team had returned the disrupted road and sidewalk surfaces to their proper state, and up to code with the New York City Department of Transportation. The Bronx main water line leak was over, and another client was left satisfied and able to resume their normal daily routine.
Your Bronx Main Water Line Leak Expert
If you or your neighbors are experiencing sewer or water trouble, don't hesitate to contact Balkan Sewer and Water Main Service. We are easily available by a simple phone call to 718 849-0900. Or, you can fill out the easy online contact form. Our service representatives are prepared to receive emergency calls from our clients 24/7, and after hours as well. Our team is ready for a quick response to your water main and sewer needs. We also provide a ten year guarantee on all of our replacement work.
Balkan plumbing has grown to be the largest sewer and water services company in the entire NYC metro area. This is a testament to the hard work, professional conduct, and efficiency that we prize and promote in the Balkan Team. Our core values and stability have resulted in two generations of operation under the original family name. Today Paul R. Balkan, NYC Licensed Master Plumber 1281, carries on the legacy with his brother David Balkan. Together with their team, they provide service that often goes above and beyond the requirements of the NYC Department of Buildings and the NYC DEP.
There is no question about who to contact if you have a Bronx main water line leak, or when water mains or sewer systems need urgent attention. Balkan Sewer And Water Main Service is the place to contact when you need the job done right.