Repairing, installing, or operating any water valve requires knowledge, skill, and proper tools. A cast iron water valve for a water line can be especially tricky. Because a cast iron valve is prone to rust, and probably has been in place for decades, extreme care is needed. A cast ion valve is typically crusted with layers of corrosion, and frequently is frozen in place.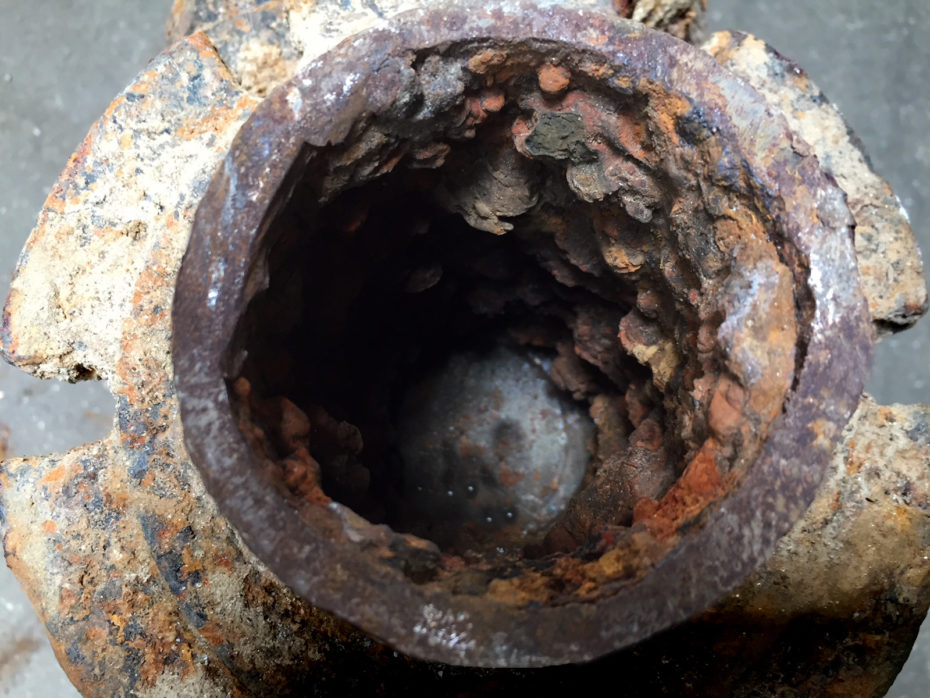 The differences between a ductile iron and cast iron valve
The chief difference between a cast iron valve and a ductile iron valve is that ductile iron pipe is cement lined. It lasts for many decades, and can actually exceed 100 years of use. Ductile iron pipe lasts far longer then cast iron water valves or piping, which itself typically last for decades.
Ductile iron pipe has superseded cast iron for many uses, it metallurgic make-up is far superior. In addition that fact that it is cement lined greatly inhibits corrosion, which is a key factor for water pipe.Never mix unlike or different metal material types for water piping. Using a cast iron valve to connect to brass or copper piping will result in damage from electrolysis. Unlike metals conduct electricity differently, which is virtually always present in some form. Where these dissimilar metals connect will result in an electrolytic action, which will create corrosion. Eventually this will cause your water supply system to fail.
Special care is needed to handle a cast iron valve
Because cast iron is subject to corrosion, and does get brittle over time, it presents special challenges. A visual inspection and finesse are key factors in avoiding a water line catastrophe.
Rotted nuts and bolts on a valve
On a typical cast iron water valve there are multiple nuts and bolts, which are likewise cast iron. That means they can frequently be extremely rotten and corroded. While these rotted bolts and nuts may hold the valve together while the valve has been left untouched for decades, this may not be the case once it is touched or exposed.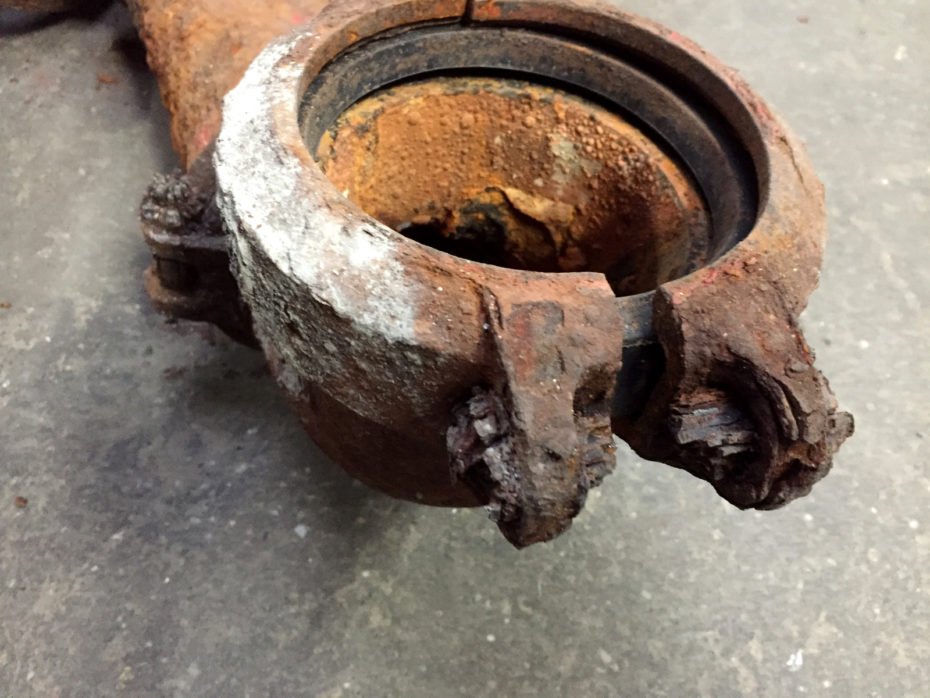 A wise choice when corroded cast iron valves are present is to swap them out, one set at a time, with new stainless steel nuts ans bolts. This takes a relatively short period of time, and can prevent a water main emergency. When a large water valve has its bonnet blow off, a home or excavation can quickly be flooded out.
Corrosion inside the valve body
When corrosion is present inside a cast iron valve body it can prevent the valve gate from fully opening or closing.  Many times a novice plumber or inexperienced individual will use brute force to close or open the valve. Just like in most cases in life, brute force is not the answer. Brute force applied to an old valve will frequently snap the valve stem in half, and make the valve inoperable.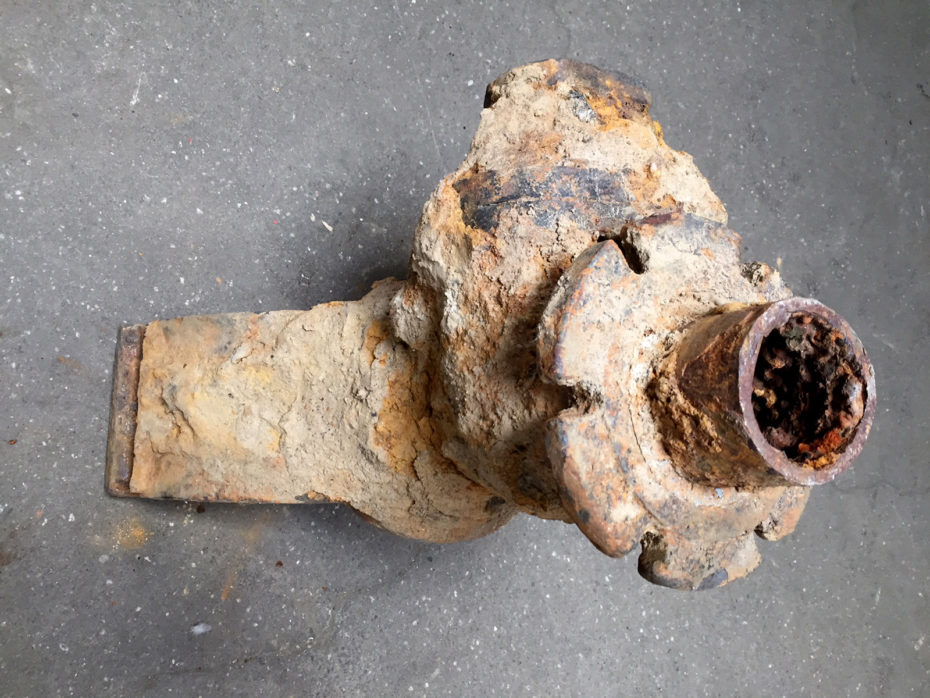 When operating an old valve, gently working the valve gate up and down is the key to success.  You should leave the water fixture closest to the main control valve open. this will allow and corrosion that breaks loose form the valve to exit your plumbing system, without causing a clog or blockage.
Careful handling includes avoiding breaking the valve stem
As mentioned above, valves must be handled gently. Because a curb stop valve is buried, and may not have been used for many years, it is even more-so true. A typical curb stop valve key has handles that extend perhaps a foot or so on each side. It is wise to use 3′ lengths of 2″ pipe on each side of the key to extend the handles. This will you give greater leverage, and enable you to more gently operate the curb valve.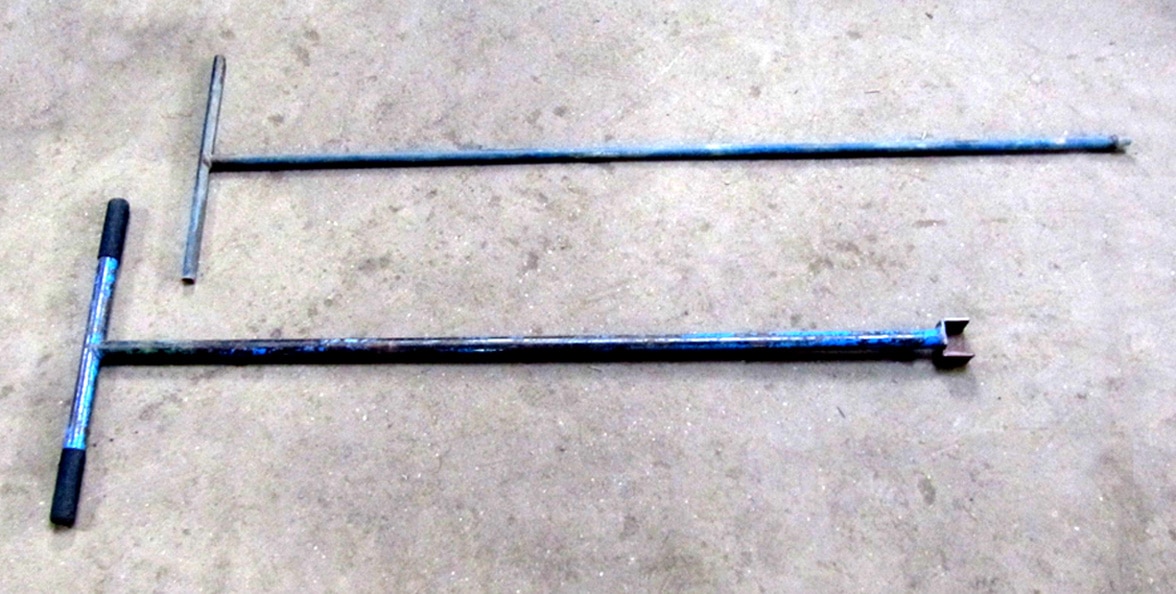 Replacement parts for a cast iron valve
Depending on the valve size, type, and location, replacement parts can be hard to come by. In the case of a cast iron wet connection valve, parts may be next to impossible to come by. Some water main contractors may have spare valves laying around, but that is becoming increasingly rare. Many older cast iron water valves are no longer manufactured.

In the case of this particular lead joint wet connection valve, it had to be completely removed from off of the city water main. Only then could it be replaced with a new mechanical joint ductile iron wet connection valve. NYC plumbing code dictates that modern valves are completely lead free, are made from ductile iron in most cases where the size exceeds 2 1/2″ in diameter.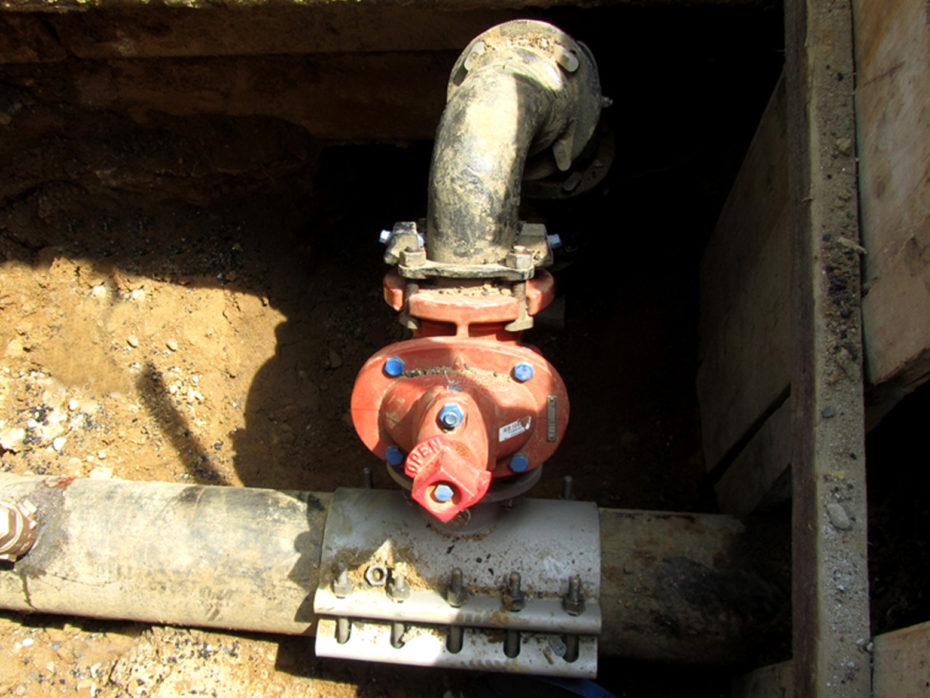 Flushing a water line that is made of cast iron
As mentioned previously, it is imperative to flush out a water service line after a major repair. This is particularly true of a cast iron water service line or valve. Pieces of corrosion, both large and small, can sabotage your plumbing system once introduced to your drinking supply. This can mean an annoyance, such as your toilets running, or a clogged sink strainer. To more serious issues such as a complete blockage in your water supply system.
An expert in handling a cast iron valve and water lines
In the NYC area Balkan Sewer And Water Main Service is considered by many to be the expert in the field of water service supply work and house sewer work. The Balkan Team has been in continuous operation for well over 65 years, under the same family oversight. Whether a cast iron valve, or no matter your sub surface plumbing issue or question, expert advice is  a call or mouse click away. Contact Balkan virtually any time, seven days a week, including holidays.