A water main blowout occurred on Bedford Street in New York City recently. Luckily they called Balkan Sewer And Water Main for their water main blowout repair. As the case of when Katz's Deli was closed by a water main blowout shows, the results of a water main break in NYC can be pretty dramatic. This water main blowout video shows the danger a water main break poses to pedestrians, vehicles, and structures, as well as the damage it does to sidewalks and streets. It may require blocking off sidewalks, rerouting traffic, or even closing streets due to unsafe traffic conditions.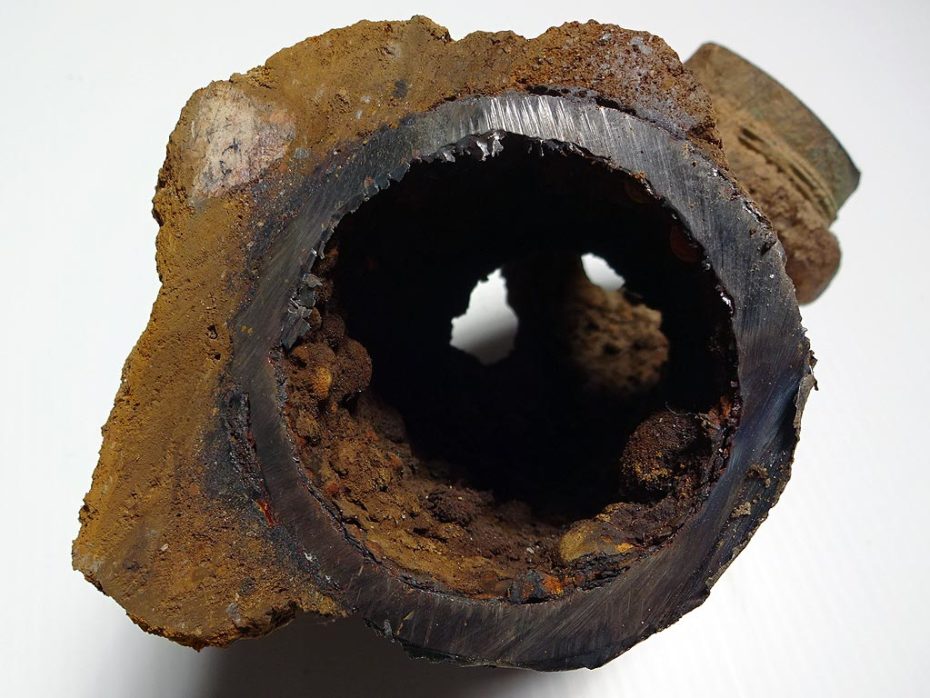 It can also cause other problems and inconveniences, like disruptions in the water supply, low water pressure or even no water pressure at all, poor water quality, and restrictions in the use of any non-essential water until repairs are finished. Unfortunately, the aged infrastructure under our streets almost ensures future breaks. As metal pipes age, corrosion occurs, and this corrosive action can eat through the pipes. This is particularly true of the lead, cast iron, galvanized iron, and galvanized steel that was commonly used back when these pipes were new.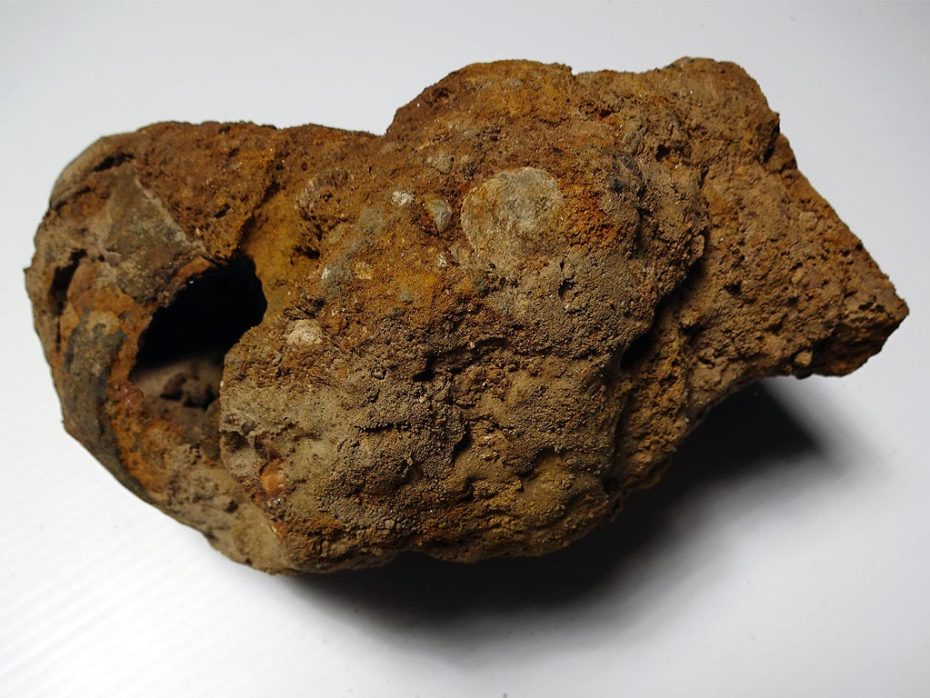 Any disturbance to the water supply pressure is apt to result in an eventual blowout. The corroded metal of these aged pipes just can nott take the strain of fluctuating water pressure. This is also true of the increased water pressure that results from much higher demand now than when the pipes were first installed. Investigators, including professors from Cornell University and the University of Southern California (USC), discovered that several water main breaks in the Los Angeles area were related to fluctuating water use caused by drought restrictions. By restricting landscape watering to only two days per week, the corroded pipes were strained past the point of blowouts on watering days.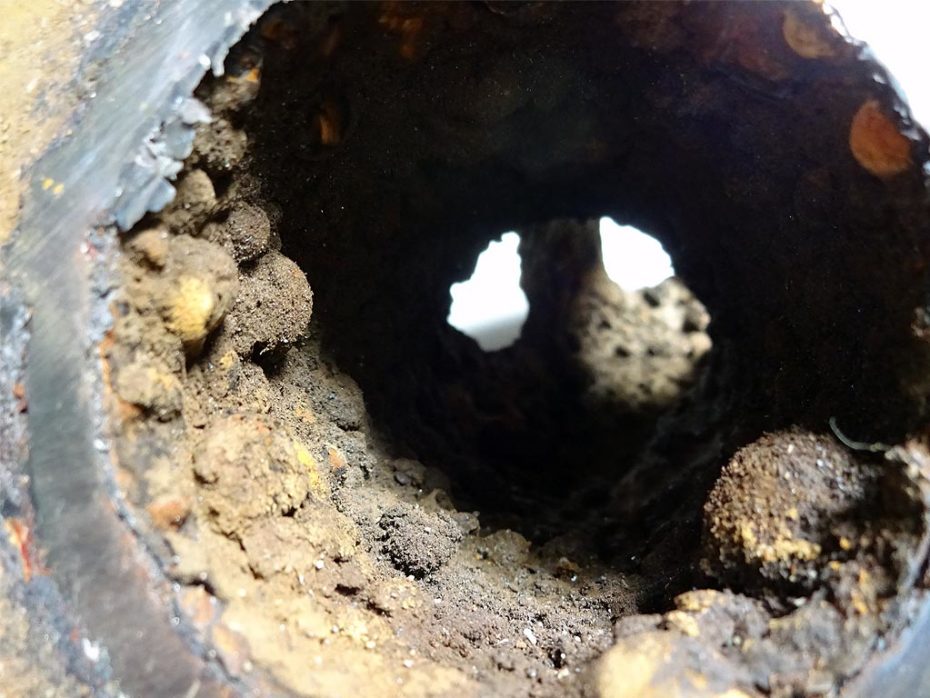 Water main blowout repair issues below the surface
Frequently when water main repair work is needed, particularly in Manhattan, underground issues are far more complicated than they appear on the surface. What may appear as a minor leak, can actually be a severe leak, or a complete roadway washout. It is vitally important to address water line leaks immediately, as damaged caused by such a leak is typically the property owners responsibility to repair. As an example, in NYC the owner is responsible in many cases to repair a roadway washout caused by their leak. That is why when a water main blowout repair is needed in NYC, more property owners trust Team Balkan than any other plumbing contractor.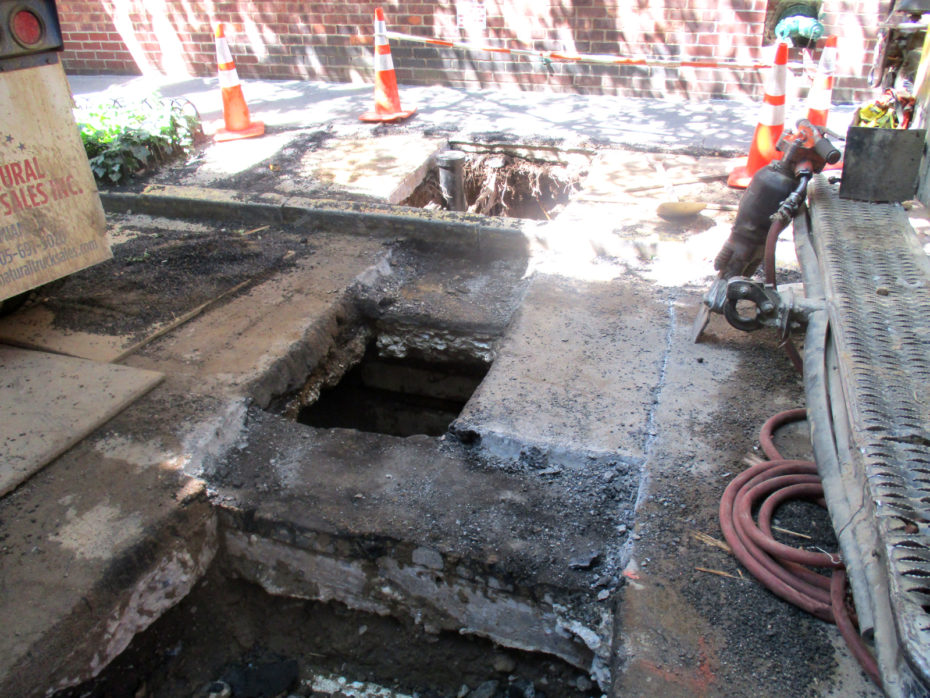 We may not be worrying about water restrictions here in NYC, but our water supply does fluctuate throughout the weeks and months. And when heavy rains saturate the soil, water main breaks are more prevalent. Contraction and expansion due to freezing during the winter is also an issue. All the more reason to attend to leaks quickly. Fortunately, when the water main broke on Bedford Street we were there to take care of it. Contact Joseph L. Balkan Inc. if you have a similar problem and need a water main blowout repair. As sewer and water main specialists, we take pride in taking care of even the most challenging problems our customers might face.